Latest News
2019.10.30
Training Program for Professional Level officials of Vietnamese Government
From October 21 to 30, National Graduate Institute for Policy Studies (GRIPS) had a 10-day training program for 20 Professional Level Government Officials and Party members of Viet Nam. The core topics were Good Governance, Economic Development and Leadership which are the crucial issues for Vietnamese officials. Besides the lectures at GRIPS in Tokyo, participants visited Toyama prefecture and attended the seminar on Vietnamese Economy.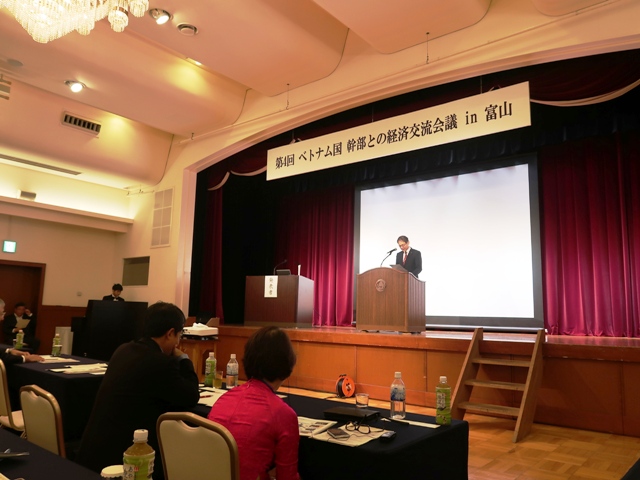 During the program, participants attended lectures given by: the program director, Prof. Masahiro Horie (Director of the Executive Development Center for Global Leadership); GRIPS faculty members including President Prof.Akihiko Tanaka, Vice-President Prof. Tetsushi Sonobe, Prof.Hirofumi Takada, Prof.Hisayoshi Hashimoto, Prof. Shigeru Morichi; as well as Prof. Hikaru Kobayashi of Tokyo University and Prof. Masahiro Onishi of Taisho University. 
Participants studied a wide range of subjects including; administrative reform and good governance, policy making and the role of public officers, leadership, international relations under globalization, economic development in Asia, system of local governance, systems and measures for supporting SME,  public investment and PPP, performance appraisal and salary system of public officers, environmental protection and sustainable development. After each session, the Vietnamese participants actively asked questions and had meaningful discussion with the professors.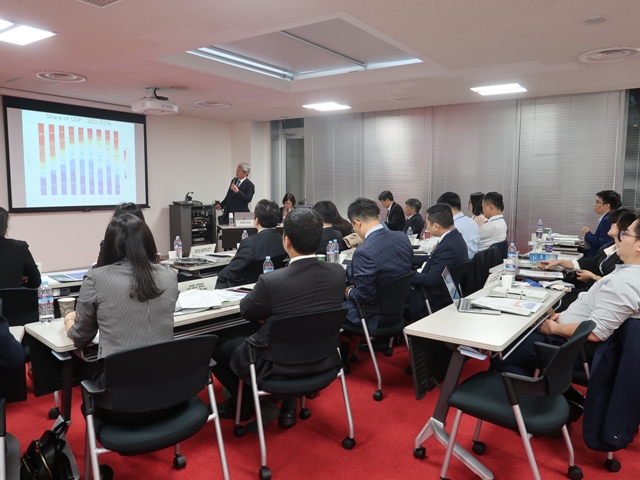 In addition to the lectures, several site visits and meetings in Tokyo and Toyama Prefecture were arranged with the support of the hosting organizations. In Tokyo, participants visited the Ministry of Internal Affairs and Communications. Mr.Nagaya, Vice-Minister for Policy Coordination introduced their contributions and activities with Viet Nam. They attended briefings entitled, "Evaluation and Inspection" and "Administrative Counseling" by the Administrative Evaluation Bureau, and "Administrative Complaint Review" by the Administrative Management Bureau. Actual cases were cited in the explanation, and the participants asked many questions about the ministry's efforts.
The delegation took a three-day field trip to Toyama Prefecture with Prof.Toshihiro Kudo of GRIPS after having his lecture on economy of Hokuriku area. Through the cooperation of the AJEC(Around Japan Sea Economic Exchange Conference in Hokuriku) , they could study the public policy on attracting tourists to Toyama and also visited public museums, YKK Center Park and Kurobe gorge railway. They were warmly welcomed by people of Hokuriku area and had many beneficial experiences.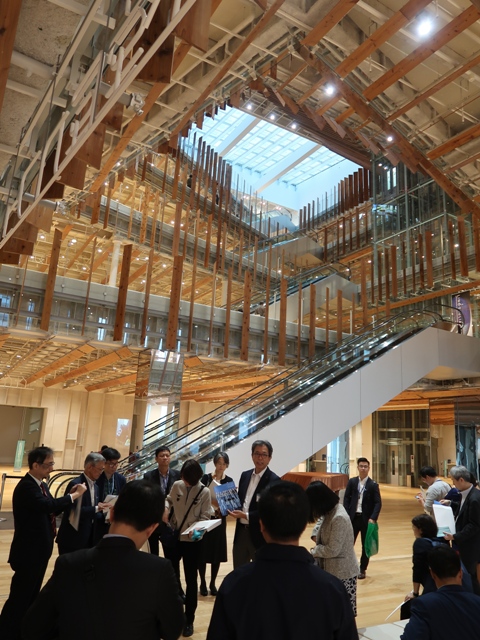 On October 24,the networking event with business leaders was held in Toyama city. The leader of the delegation gave a presentation on current economy of Viet Nam. Though the presentations by various speakers, participants could study the latest trend on economic relation between Japan and Viet Nam as well as activities and challenges Japanese companies are facing in Viet Nam. At the reception, they had talks with business leaders on the sample products provided by local companies and also had a chance to meet with Vietnamese students who are studying in Toyama.
During this 3-day visit, participants could learn that various sectors of Japan are interested in Viet Nam in a different context such as investment, market, inbound and employment.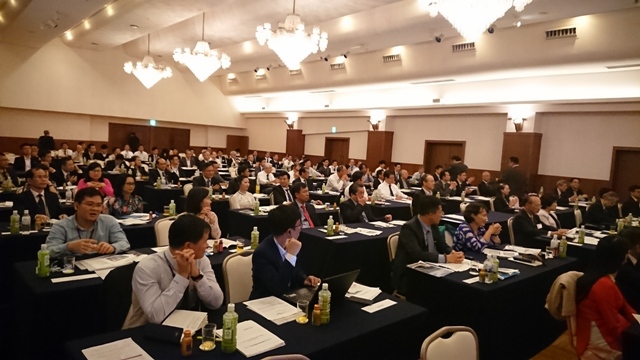 On the final day of the training program, each participant reviewed the content of the intensive ten-day program and presented how the lessons learned from Japan could be translated into their work back in Viet Nam.
※This program was organized by GRIPS and JICE with the support of Japan International Cooperation Agency (JICA) under the Joint Statement on deepening the Japan-Viet Nam extensive strategic partnership in June 2017.