SPRI Program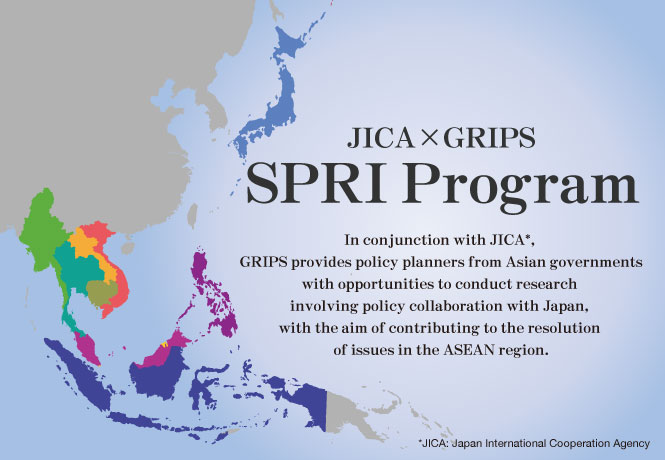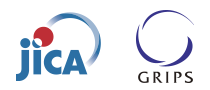 The National Graduate Institute for Policy Studies' Executive Development Center for Global Leadership, in conjunction with the Japan International Cooperation Agency (JICA,) co-ordinates the Strategic Policy Research and Innovation Program (SPRI Program).
The SPRI Program seeks to engage public officials from ASEAN countries in charge of policy planning, providing them with opportunities to conduct research that involves policy collaboration with Japan with the aim of contributing to solving issues in the ASEAN region.
The SPRI Program operates with the full cooperation of the Japanese Government and provides access to relevant ministries, agencies and other organizations. Through solid policy collaboration, the relationship between Japan and ASEAN member countries can only strengthen through this program totally unique to the National Graduate Institute for Policy Studies.
Participants of this program visit Japan a total of six times over a period of two years to carry out their research and in the latter stages, devise policy recommendations based on their research.