Events Information
2021.2.17[Wed]
Symposium on "Coping with the Flood Damage of Buildings"Hosted by National Graduate Institute for Policy Studies (GRIPS) and Building Research Institute (BRI)
 
 
 
 
 
In recent years, countermeasures against flood disasters of buildings have become important in Japan, by the increase of severe flood disasters. For example, in Typhoon 19 (Hagibis) in 2019 due to flooding of a super high-rise condominium's power receiving and transforming facilities, its elevators and water supply facilities became unusable, and in July 2020 extensive flooding inundation of facilities for the elderly and urban areas caused extensive human and building damage. In this symposium, we will exchange information on domestic and international efforts and technological trends, and consider issues that need to be addressed in the future.
Hosted by:
National Graduate Institute for Policy Studies, Building Research Institute
Program:
            
Facilitator: Masaru Sugahara Prof. (National Graduate Institute for Policy Studies)
13:30-13:40
Introduction: Yorinobu Eda (Building Research Institute)
13:40-14:10
Lectures and Panel Discussion 
            
Moderator: Nozomu Kiuchi Dr. (Building Research Institute)
 13:40-14:20
◇ Keynote Lecture
"Retrofitting for Flood Resilience"
Edward Barsley (The Environmental Design Studio)
 
 14:20
◇ Lectures
 
 
"Flood Resistant Buildings Japanese Circumstances, Necessities and Possibilities"
Nozomu Kiuchi Dr. (Building Research Institute)
 
"Recent Flood Damages to Buildings and Challenges for Flood Resistant Buildings"
Kazuo Tamura Dr. (Aseismic Urban Building Institute)
 
"Challenges for Post disaster Measures of Wooden Detached Housings at Actual Flood Disaster Sites"
Jun'ichi Hasegawa (Architectural Restoration Support Network (ARSN))
 
"Flood Countermeasures and Issues in Buildings from the Perspective of Business Continuity Plan and Life Continuity Plan"
Toshihiro Sankai (Nat. Inst. for Land & Infrastructure Management)
 
"Expectations for Building Measures in the River Basin Management Policy"
Kentaro Taki Dr. (The University of Shiga Prefecture)
 
"Recent Challenges to Reduce the Flood Damage in the Field of Building and Housing"
Takashi Imamura (Ministry of Land, Infrastructure, Transport & Tourism)
16:00
◇ Panel Discussion: Steps towards Flood Resistant Building Measures
17:00
◇ Closing
Free of charge (Pre-registration required)
This symposium will be held online via ZOOM (please install the ZOOM application in advance).
If you would like to view the webinar, please register via the form below or the QR code by 16 February 2021.
You will receive URL for attending the symposium after we confirm the registered contents.
Application to:https://zoom.us/webinar/register/WN_D4pYx8PlRdur2r4fMn-bZg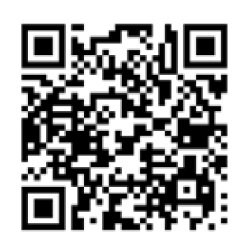 Contact: GRIPS E-mail: grips.dms[at]gmail.com
*When sending an inquiry email, Please replace [at] with "@".
| | |
| --- | --- |
| Date / Time | 2021.2.17 Wed. 1:30pm-5:00pm |
| Venue | This symposium will be held online via ZOOM(webinar) |
| Fee | Free of charge(Pre-registration required) |
| Language | Japanese/English(Simultaneous interpretation) |