In order to prevent the spread of Covid-19, we are providing a temporary service.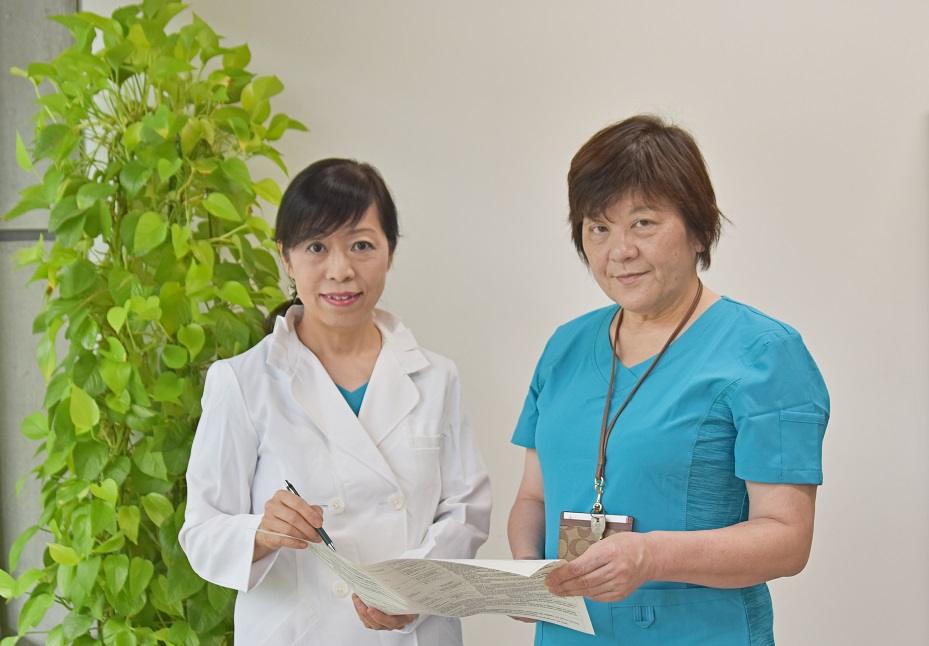 Miyuki Katai, M.D. / Yuri Tanaka, Nurse
GRIPS Health Services Center provides medical and mental health services to all GRIPS students, faculty and staff.
———-The following is the general period. See the top about the present service.————–
Most services are available from 10:00 to 16:45 (except lunchtime:12:30-13:30) Monday through Friday except for Saturday, Sunday and Holidays. Telephone advice is also available.
It is not necessary for users to make an appointment for services.
All services are free.
Medical advice:When students and faculty members need medical advice, we will discuss symptoms and provide advice on self-care and when to see a clinician.
First aid and medical services:This center handles acute medical and mental health problems. Primary physician sees users and gives them first-aid medicine. We have cold medicine, fever reducer, painkiller, digestant, gargle and anti-pruritic. Burns, cuts, scratches and bruises can be treated if the problem is not severe. Crutches are available for a user with sprain. Urine test is available. Blood test is not available.
Introduction to hospital or specialist:For a user in to need of further examination or requiring to be seen by a specialist, we recommend a general hospital and specialists, including dentists and write a letter of introduction. When a user who is not able to speak Japanese, we make an appointment and occasionally go with then.
A health certificate:Medical records and copies of physical check-up are strictly confidential. Health certificate can be issued after physical check-up when a user asks for it.
School Attendance and Communicable Disease
Students who are infected with any of the diseases listed below are prohibited from coming to the campus. You may resume attendance after your attending physician has completed a Certificate Indicating Treatment of Communicable Disease (Permission to Attend School), and such certificate has been duly submitted to the Academic Support Team (AST).
Medical checkup
A medical checkup takes place in April for students who enroll in April, or in October for those who enroll in October.
Details: height, weight, urinalysis, visual acuity, indirect chest X-ray, blood pressure, blood test, stool test, electrocardiogramis subject to those who are over 35 years old as of the examination date.
Health Services Center
The 3rd floor in GRIPS
at 7-22-1 Roppongi Minato-ku, Tokyo 106-8677 Japan
Tel: 03-6439-6091
FAX: 03-6439-6049
From inside Ext 6091
E-Mail: GRIPS-Clinic
grips.ac.jp