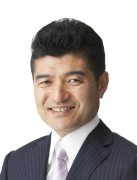 | | |
| --- | --- |
| Position | Member, Board of Trustees; Vice President; Deputy Director, Global Leadership Development Program; Professor |
| Degree | Ph.D. (International Relations), Johns Hopkins University |
| Specialty | Strategic Studies; Japanese Defense and Foreign Policy; Security Issues on the Korean Peninsula |
| Current Research Interests | Military Strategies in the Pacific in the 1980s |
Senior Research Fellow, Second Research Office, Research Department
National Institute for Defense Studies (NIDS)
Japan Ministry of Defense (MOD)
July 2004-March 2007
Assistant Counsellor (National Security and Crisis Management), Cabinet Secretariat
April 2001-June 2006
Deputy Director
Office of Strategic Studies, Defense Policy Bureau, Bureau of Defense Policy, JDA
January 2000-November 2000
Research Fellow, Third Research Office, Second Research Department, NIDS
April 1990-April 2001
Japan Scholar, Woodrow Wilson International Center for Scholars
2015-2016
Global Fellow, Woodrow Wilson International Center for Scholars
2017-
Lessons of the Cold War in the Pacific: U.S. Maritime Strategy, Crisis Prevention, and Japan's Role (Woodrow Wilson Center, 2016) (co-authored with Peter M. Swartz and David F. Winkler).
"Strategic cooperation key to Japan's peaceful future," East Asia Forum, May 29, 2015.
"Changing Security Relationship between Japan and South Korea: Frictions and Hopes," Asia-Pacific Review, Vol. 21, No. 2, 2014, pp. 19-32.
"Japan's Response to Nuclear North Korea," in Gilbert Rozman, ed., Asia at A Tipping Point: Korea, the Rise of China, and the Impact of Leadership Transitions (Joint U.S.-Korea Academic Studies) (Korea Economic Institute, 2012).
"Kim Jong Un, Uranium, and the Artillery Barrage: How to Think Strategically about North Korea?"
Korea Platform, Center for Strategic and International Studies (CSIS)
<http://csis.org/files/publication/Platform%20Nov-29-30.pdf>.
"Signing a Peace Agreement: Issues for Consideration," International Journal of Korean Unification Studies, vol. 19, no. 1 (2010), pp. 29-63.
"Robust Engagement," The American Interest, vol. 5, no. 3 (January/February 2010), pp. 86-89.
"The 'Basic Defense Force Concept' as Strategy," in Williamson Murray and Tomoyuki Ishizu, eds.,Conflicting Currents: Japan and the United States in the Pacific (Praeger Security International) (Praeger, 2009), pp. 133-142.
"Playing the Same Game: North Korea's Coercive Attempt at U.S. Reconciliation," The Washington Quarterly, vol. 32, no. 3 (October 2009), pp. 139-152
<http://www.twq.com/09october/docs/09oct_Michishita.pdf>.
"The Future of North Korean Strategy," The Korean Journal of Defense Analysis, vol. 21, no. 1 (March 2009), pp. 103-121.
"Japan's Response to 9-11," in Han Sung-Joo, ed., Coping With 9-11: Asian Perspectives on Global and Regional Order (Tokyo: Japan Center for International Exchange, 2003).
"Changing Faces of Japanese Defense Policy: Past and Future," Global Economic Review, vol. 31, no. 4 (2002), pp. 91-100.
"Alliances After Peace in Korea," Survival, vol. 41, no. 3 (Autumn 1999), pp. 68-83.
Articles and views published in Asahi Shimbun, Bloomberg News, Dong-A Ilbo, The Economist, Mainichi Shimbun, Reuters, Tokyo Shimbun, Yomiuri Shimbun, and others.
Appeared on NHK World, NHK, BS11, Asahi Newstar as well as other foreign
broadcasting.
Narushige Michishita welcomes media inquiries on the following subjects:
・Security and Foreign Policy Issues
・Japanese Defense Policy
・Security Issues on the Asia-Pacific region
E-mail: michi
*Please add"@grips.ac.jp" to send a message.