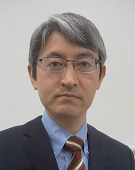 | | |
| --- | --- |
| Position | Assistant Professor |
| Degree | Ph.D. in Economics, University of Maryland |
| Specialty | International Finance, Macroeconomics |
| Current Research Interests | Monetary and foreign reserve policies against economic crises in emerging economies. Macroprudential policies against financial crises in advanced economies. |
2001 April-2009 February Journalist, Japan Broadcasting Corporation (NHK).
2018 August-2020 September Economist, Institute for Monetary and Economic Studies, Bank of Japan.
2020 October-Present Assistant Professor, GRIPS.
"Foreign Reserve Accumulation, Foreign Direct Investment, and Economic Growth", IMES Discussion Paper Series 2019-E-4, Bank of Japan.
"Productivity and Trade Dynamics in Sudden Stops" (with Felipe Benguria and Felipe Saffie), IMES Discussion Paper Series 2020-E-13, Bank of Japan.
"Procyclical Leverage and Crisis Probability in a Macroeconomic Model of Bank Runs" (with Daisuke Ikeda), IMES Discussion Paper Series 2021-E-1, Bank of Japan.
https://sites.google.com/view/hidehiko-matsumoto/
*Please add"@grips.ac.jp" to send a message.