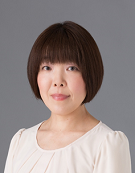 Position
Associate Professor
Degree
Ph.D., (Economics), University of California, Los Angeles
Specialty
Applied Microeconomics with the focus on Development Economics and Labor Economics
Current Research Interests
(1) Evaluation of a Community-Based Development Program (IDT) in Indonesia,
(2) Study on rural-urban migration in China and Indonesia,
(3) Research on the supply of childcare facilities, maternal labor supply, and children's developmental outcomes in Australia
1996 Summer Intern, Japan International Cooperation Agency (JICA), Washington, D.C. Office
1999- 2000 Research Assistant, Economic and Social Research Institute, Cabinet Office of Japan
2001- 2002 Teaching Assistant, Dept. of Economics, UCLA
2002 Summer Intern, The World Bank
2003- 2004 Research Assistant, Dept. of Public Policy, UCLA
2005 Ph.D. (Economics), University of California, Los Angeles
2005- 2009 Research Fellow, Australian National University
Jan-Sept 2010 Post-doctoral Fellow, GRIPS
Oct 2010 Assistant Professor, GRIPS
2010-present Adjunct Research Fellow, Australian National University
Oct 2018-present Associate Professor, GRIPS
Survey of Recent Developments (2012) Bulletin of Indonesian Economic Studies, 48(2), 143-171, with Susan Olivia.
Children's Health and Parental Workforce Participation (2012) Economic Record, 88(281) 195-213.
Which Children Benefit from Formal Daycare? (2011) Economics of Education Review, 30, 1468-1590 [with Andrew Leigh]
Child Care Availability, Quality and Affordability: Are Local Problems Related to Labour Supply? (2011) Economic Record, 87(276) 109-124 [with Robert Breunig, Xiaodong Gong, and Andrew Weiss]
Community-Based Targeting and Initial Local Conditions: Evidence from Indonesia's IDT Program (2010) Economic Development and Cultural Change, 59(1) 95-148, October
Rural-Urban Migration in Indonesia: Study Design and Implementation (2010) in Chris Manning and Xin Meng ed., The Great Migration: Rural-urban migration in China and Indonesia, Edward Elgar Publishing Limited. with Budy P. Resosudarmo and Tadjuddin Effendi
Parental Investment in Children: Differential Pathways for Parental Education and Mental Health (2010) Economic Record 86(273) 210-226.
The Availability of Child Care Centers, Parental Perceived Accessibility and Life Satisfaction (2010) Review of Economics of the Household, 8(2) 231-253.
Can Investment in Household Enterprises Advance Children's Schooling Attendance?: Consequences of Poverty Alleviation Program in Indonesia (2006) in The U.S. Department of Labor, Bureau of International Labor Affairs ed., Linking Theory and Practice to Eliminate the Worst Forms of Child Labor.
Industry-Specific Productivity and Economic Growth: 1970-98 (2003) with Kyoji Fukao et al., Keizai Bunseki, 170, Economic and Social Research Institute, Cabinet Office of Japan [in Japanese].
Grants-in-aid for Scientific Research (Kakenhi), 2012-2013 (JPY3,000,000)
National Graduate Institute for Policy Studies Research Funds, 2011-2012 (JPY1,850,000)
Academy of the Social Sciences in Australia International Science Linkages Program, 2010 (A$7,500)
ANU College of Arts and Social Sciences Dean's E-Research and Digital Scholarship Initiative, 2009 (A$22,000)
ANU College of Business and Economics Outreach Funding, 2009 (A$6,000)
U.S. Department of Labor Grant for Research on Advancing the Campaign against Child Labor, 2005-2006 (US$20,000)
William and Flora Hewlett Foundation Fellowship, 2004 (US$5,000)
Referee and review activities
Bulletin of Indonesian Economic Studies, Economic Development and Cultural Change, Economic Record, International Migration Review, Journal of Asian Economics, Journal of Development Economics, Journal of Population Economics, Women's Studies International Forum, World Development, Australian Agency for International Development (Australian Development Research Awards)
Survey activities
The 2007-2010 Rural-Urban Migration in China and Indonesia (RUMICI) Study
Conference organization activities
-Workshop on New Techniques in Development Economics, June 2008, Canberra
-The 4th Annual Australian Development Economics Workshop, June 2008, Canberra
-Workshop on the Economics of Childcare, March 2009, Canberra
*Please add"@grips.ac.jp" to send a message.