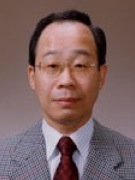 | | |
| --- | --- |
| Position | Professor Emeritus, Adjunct Professor |
| Degree | Ph.D. (Civil Engineering), University of Tokyo |
| Specialty | Applied Economics |
| Current Research Interests | Economic growth and business cycle in depopulation; Economic and Social system in the depopulation and aged society; Infrastructure development, planning and engineering; The analysis of regional economy, industry and business administration. |
Graduating from both the Department of Economics and the Department of Business Administration, the University of Tokyo. Joined the Ministry of Finance in 1970 and established fiscal and monetary policies at the Budget Bureau and the Securities Bureau. While still Councillor at the Ministry of Finance, he changed career-path by joining GRIPS as a Professor in 1997. Earned a Ph.D. in civil engineering from the University of Tokyo in 2004.
*Please add " @grips.ac.jp " to send a message.