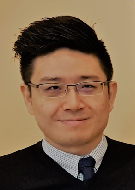 | | |
| --- | --- |
| Position | Assistant Professor (Southeast Asian Studies) |
| Degree | PhD (Economic Geography) |
| Specialty | Economic Geography, Area Studies, Critical Development |
| Current Research Interests | Global Production Networks/Global Value Chains, Industrial Policy, Globalization of the Chinese Economy |
Guanie Lim is Assistant Professor at the National Graduate Institute for Policy Studies (GRIPS), Japan. His main research interests are comparative political economy, value chain analysis, and the Belt and Road Initiative in Southeast Asia. Guanie is also interested in broader development issues within Asia, especially those of China, Vietnam, and Malaysia. He teaches graduate courses focusing on the political economy of Southeast Asian countries as well as other emerging markets.
・(2021). The Political Economy of Growth in Vietnam: Between States and Markets. New York: Routledge.
・(2021). Why is it so Hard to Push Chinese Railway Projects in Southeast Asia? The Role of Domestic Politics in Malaysia and Indonesia. World Development. 138: 105272. (Co-Authors: Chen Li and Emirza Adi Syailendra).
・(2019). Climbing the Economic Ladder: The Role of Outward Foreign Direct Investment. Journal of Asian Public Policy, 12(3): 312-329. (Co-Author: Jie Khan Teo).
・(2019). The Political Economy of a Rising China in Southeast Asia: Malaysia's Response to the Belt and Road Initiative. Journal of Contemporary China, 28(116): 216-231. (Co-Author: Hong Liu).
・(2017). China's 'Going Out' Strategy in Southeast Asia: Case Studies of the Automobile and Electronics Sectors. China: An International Journal, 15(4): 157-178.
・(2016). Value Chain Upgrading: Evidence from the Singaporean Aquaculture Industry. Marine Policy, 63: 191-197.
Areas in which you can provide media response
Chinese Investment in Southeast Asia, Malaysian Economy, Political Economy of Industrial Upgrading
E-mail: g-lim
*Please add"@grips.ac.jp" to send a message.