2020.11.10[Tue]
[DII Seminar] " Impact Investing—How can Japan capture these new investment opportunities?"
The world of finance is in the midst of a massive transformation that is moving beyond its previous, shareholder-driven practices. Within the coalescing field of sustainable finance, one new approach stands out: Impact Investment. Impact Investment is a rapidly growing model that aims to "generate measurable beneficial social or environmental impact alongside a financial return" (GIIN, 2020).  By 2019, this accelerating market had reached US$715 billion AUM, with new investment opportunities now unfolding for Japanese organizations. What are the future prospects of Impact Investment? How can Japan take advantage of this opportunity to its advance societal agenda while achieving financial returns? And what expertise can Japan offer?
At our Disruptive Inclusive Innovation seminar—DII—we are welcoming key players from the world of Impact Investment to discuss global trends, best practices, and the potential for Japan. Each of these domain experts will shed light on the current status of Impact Investing and discuss initiatives underway to develop the practice in this leading financial center, thus advancing our society's efforts to help achieve the ambitious targets of the SDGs by 2030.
GRIPS and the SCIREX Center aim to provide a space for lively discussions on social agendas among various stakeholders, spanning from academia, policy makers, and civil society to the private sector and beyond. We do so in collaboration with external partners so that we may bring in fresh perspectives to advance our understanding on public policy. We look forward to having you join us at this informative event created in partnership with Read the Air. 
Date: 10th November, 2020 19:00 – 20:30
   ( Optional Breakout "Lounge" from 20:30-21:00 )
Venue:  Online
Organizer: GRIPS / SciREX Center / Read the Air
Language: English/Japanese ( Simultaneous interpretation will be provided )
Registration:https://krs.bz/scirex/m?f=301
Please register at this registration form by noon on November 10th.
Registration form:
If you cannot open the form, please send email to SciREX Center Secretariat, scirex-center@grips.ac.jp.
Registration email must include: 
1) your name, 2) institution, 3) position, 4) e-mail address, and 5) participation to 'Lounge' session.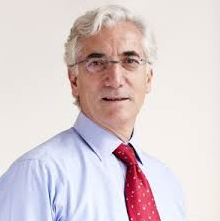 Sir Ronald Cohen Video message
Chairman of the Global Social Impact Investment Steering Group and The Portland Trust
Sir Ronald Cohen is Chairman of the Global Steering Group for Impact Investment and The Portland Trust. He is a co-founder director of Social Finance UK, USA, and Israel, and co-founder Chair of Bridges Fund Management and Big Society Capital.
For nearly two decades, Sir Ronald's pioneering initiatives in driving impact investment have catalyzed a number of global efforts, each focused on driving private capital to serve social and environmental good. These efforts are leading the global impact investment movement towards an Impact Revolution.
[About Speakers]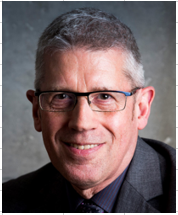 Mr. Cliff Prior
Cliff Prior, Chief Executive Officer CUT of GSG Chief Executive Officer ENDCUT at The Global Steering Group for Impact Investment (GSG).
Cliff Prior is the CEO of the Global Steering Group for Impact Investing – the independent organization that is catalysing Impact Investment and entrepreneurship to benefit all people and our planet. Today the GSG movement has grown to include 33 countries. In this time of the Covid-19 pandemic, the GSG is focused on achieving a just and sustainable recovery, working through eight action areas and collaborating with market building agencies to achieve maximum benefit. 
Previously Cliff was CEO of Big Society Capital, the UK's wholesale Social Impact Investor and market developer; CEO of UnLtd the UK foundation for social entrepreneurs; and CEO of Rethink, for people affected by severe mental ill health; He  has also worked in healthcare, elder care, social housing and homelessness. Cliff has participated as a government regulator and adviser across several social issue areas, and co-founded social enterprises.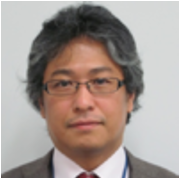 Mr. Satoshi Ikeda
Chief Sustainable Finance Officer, the Financial Services Agency (FSA) 

Satoshi Ikeda, Chief Sustainable Finance Officer of FSA
In March 2019, Satoshi Ikeda was appointed to the FSA's "Chief Sustainable Finance Officer. In this position, he is responsible for the implementation of the TCFD's recommendations on climate change-related financial disclosure in Japan, as well as performing a wide range of duties related to sustainable finance, including serving as the secretariat of the Strategic Project Team for SDGs Initiatives within the FSA.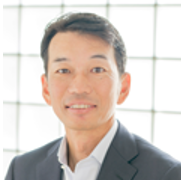 Mr. Tomoya Shiraishi
the Founder of Social Investment Partners (SIP) and CEO of Phronesis Partners 
Tomoya Shiraishi, Board member of Social Investment Partners (SIP) and a member of Japan National Advisory Board, Global Steering Group for Impact Investment (GSG).
    Tomoya is a private equity veteran started his career in 1980's. From venture capital to private equity, he has broad investment track records in Japan, the US and Asian countries. After served as CIO of buyout investment at JAFCO, he was the head of Japan office, Permira until 2009. He dedicated himself to support regional businesses after Great East Japan Earthquake and he established Social Investment Partners (SIP), the first full-scale venture philanthropy organization in Japan in 2012 to provide financial and managerial support to social businesses. In 2014, he became CEO, Phronesis Partners, private equity firm focusing small cap control buyouts. He is a member of Japan National Advisory Board, Global Steering Group for Impact Investment (GSG).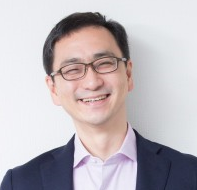 Mr. Masataka Uo
Vice Chair of the Japan National Advisory Board (NAB) for GSG and founder and CEO of the Japan Fundraising Association 
Masataka UO is the founder and Chair of Japan Fundraising Association, and a Trustee and the Vice Chair of Japan National Advisory Board of Global Steering Group for Impact Investment(GSG), and a Trustee of JANPIA( Japan Network for Public Interest Activities), which is the impact wholesaler of dormant bank accounts.
He is one of the top leaders in Japan's fundraising/social investment sector with a track record of success in raising funds for social causes, cultural projects, and international development. Aside from serving at the Economic Cooperation Bureau of the Ministry of Foreign Affairs of Japan, he also worked for Japan International Cooperation Agency (JICA)
[Facilitator]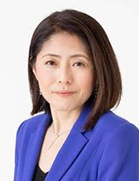 Ms. Michiko Iizuka (Professor of GRIPS)
 Michiko Iizuka specializes in the policy studies on development, innovation in the area of sustainability, natural resources and agriculture in developing and emerging countries.
Prior to joining GRIPS, she was a research fellow at United Nations University Maastricht Economic and social Research and training center for Innovation and Technology (UNU-MERIT: 2008-2018), as an environmental officer at United Nations Economic Commission for Latin America and Caribbean (UNECLAC: 1997-2000) and a researcher at the International Development Center of Japan (IDCJ: 1993-1996, 2000-2002).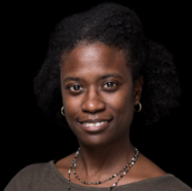 Ms. Trista Bridges
Co-founder of Read the Air sustainable business advisory firm and co-author of "Leading Sustainably— The path to sustainable business and how the SDGs changed everything" from Routledge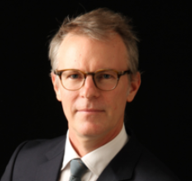 Mr. Donald Eubank
Co-founder of Read the Air and co-author of "Leading Sustainably"
Trista Bridges and Donald Eubank, Founders of Read the Air,
Trista Bridges and Donald Eubank are co-founders of Read the Air, a Tokyo-based international specialty advisory firm that enables business to put sustainability at the core of their operations. Together they are the co-authors of "Leading Sustainably— The path to sustainable business and how the SDGs changed everything", available now from Routledge. Trista is a strategy and marketing expert with extensive experience across various geographies and sectors including consumer products, financial services, technology, and healthcare. Donald is an experienced manager who has worked across the IT, finance, and media industries in Asia for the past 25 years.
In 2020 they have been developing the Impact Exchange, an Impact Investing service focused in its first phase on providing Knowledge, Assessment and Matchmaking solutions to the nascent Japanese Impact market, in partnership with Mahadevan "Mack" Ramachandran and Roland Thompson.
【DII Seminar】
For past DII seminars, please see link below.
https://gist.grips.ac.jp/research/iizukla/dii.html 
[Contact]
Graduate Research Institute for Policy Studies ( GRIPS )
The Science for RE-designing Science, Technology and Innovation Policy Center
 ( SciREX Center )
Dr. Michiko Iizuka / Mr.Shinano Hayashi
TEL: +81- ( 0 ) 3-6439-6318 / FAX: +81- ( 0 ) 3-6439-6260
E-mail:scirex-center@grips.ac.jp
| | |
| --- | --- |
| Date / Time | November 10th, 2020 19:00-21:00 |
| Speaker | Sir Ronald Cohen,Mr. Cliff Prior, Mr. Satoshi Ikeda, Mr. Tomoya Shiraishi and Masataka Uo |
| Title | Impact Investing—How can Japan capture these new investment opportunities? |
| Venue | Online |
| Fee | Free |
| Language | English/Japanese ( Simultaneous interpretation will be provided ) |