2019.11.13[Wed]
[DII Seminar] "Technology for the Last Mile – Lean experimentation and impact measurement"
The social problems in developing countries remain unsolved even though those problems are able to be solved by science and technology. The biggest challenge to solve the problems in developing countries is a process to deploy technology and innovation to potential users, which is called "Technology for the Last Mile." The Kopernik has been challenging to deliver technology capturing the needs of people living in the last mile since the foundation. This seminar aims to share the Kopernik's experience and challenges of experimentation, consulting and technology distribution in the last mile with audience.
Date: 13th November, 2019 18:20 – 19:50 ( Doors open 18:00 )
Venue: Conference Room 1ABC, GRIPS
     7-22-1 Roppongi, Minato-ku, Tokyo ( http://www.grips.ac.jp/en/about/access/ )
Organizer: National Graduate Institute for Policy Studies ( GRIPS ) and SciREX Center
Language: English/Japanese ( Simultaneous interpretation will be provided )
Registration:https://krs.bz/scirex/m?f=259
Please register at this registration form by noon on November 13th.
Registration form:
If you cannot open the form, please send email to SciREX Center Secretariat, scirex-center@grips.ac.jp. Registration email must include: 1 ) yourname, 2 ) institution, 3 ) position and 4 ) e-mail address.
[About Speakers]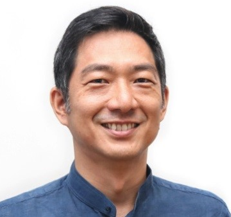 Toshi Nakamura
Co-Founder & CEO, Kopernik 
Toshi co-founded Kopernik in 2010 with a vision to make international development more effective. Before starting Kopernik, Toshi dealt with governance reform, peace building processes, and post-disaster reconstruction at the United Nations (UN) in Timor-Leste, Indonesia, Sierra Leone, the United States and Switzerland for 10 years.
Prior to joining the UN, Toshi was a management consultant for McKinsey and Company in Tokyo. He holds an LLB from Kyoto University and MSc Comparative Politics from the London School of Economics and Political Science, and is a Guest Professor at Osaka University's Center for the Study of Co*Design, Osaka University. Toshi was selected as a World Economic Forum (WEF) Young Global Leader in 2012, and was a member of the WEF Global Agenda Council on Sustainable Development 2014-2016.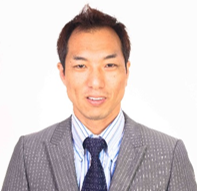 Masanori Kurisu
Director, Office for Science, Technology and Innovation, Infrastructure and Peacebuilding Department, JICA
Present-  Current Position
2019-2016  Africa Department
2015-1997  Agriculture and Rural Development Dept.,
        Grant Aid Dept.,
        JICA Philippines Office, JICA Kenya Office,
      JICA Tokyo,Ministry of Foreign Affaires
                1997  Master Degree of Civil Engineering, Kyoto University
                    2006  Master Degree of Economics, University of Essex
[Facilitator]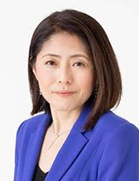 Michiko Iizuka (Professor of GRIPS)
 Michiko Iizuka specializes in the policy studies on development, innovation in the area of sustainability, natural resources and agriculture in developing and emerging countries.
Prior to joining GRIPS, she was a research fellow at United Nations University Maastricht Economic and social Research and training center for Innovation and Technology (UNU-MERIT: 2008-2018), as an environmental officer at United Nations Economic Commission for Latin America and Caribbean (UNECLAC: 1997-2000) and a researcher at the International Development Center of Japan (IDCJ: 1993-1996, 2000-2002).
[Contact]
Graduate Research Institute for Policy Studies ( GRIPS )
The Science for RE-designing Science, Technology and Innovation Policy Center
 ( SciREX Center )
Dr. Michiko Iizuka / Ms. Izumi Suzuki
TEL: +81- ( 0 ) 3-6439-6318 / FAX: +81- ( 0 ) 3-6439-6260
E-mail:scirex-center@grips.ac.jp
| | |
| --- | --- |
| Date / Time | November 13th, 2019 18:20-19:50 |
| Speaker | Mr.Toshi Nakamura (Co-Founder & CEO, Kopernik) |
| Title | Technology for the Last Mile - Lean experimentation and impact measurement |
| Venue | Conference Room 1ABC, GRIPS |
| Fee | Free |
| Language | English/Japanese ( Simultaneous interpretation will be provided ) |