2019.11.6[Wed]
[DII Seminar] "Global Trends and Challenges of Social Impact Investment"

Social Impact Investment which aims both to solve social challenges and to make a profit is attracting attention in response to SDGs. In Japan, social impact investment estimates amounting 344 billion yen in 2018, which is 5 times larger than last year. However the proportion of impact investment in Japan is much smaller than its investment in US and Europe. We will invite practical social impact investors from The Aavishkaar Group and Patamar Capital which have over 15 years of experiences in this field. They will introduce us the global trends in impact investment and share successful cases. And we would like to discuss the possibilities and roles of the impact investment to create innovation and lead to solve the SDGs with audience.
Date: 6th November, 2019 18:20 – 19:50 ( Doors open 18:00 )
Venue: Conference Room 3C, GRIPS
     7-22-1 Roppongi, Minato-ku, Tokyo ( http://www.grips.ac.jp/en/about/access/ )
Organizer: National Graduate Institute for Policy Studies ( GRIPS ) and SciREX Center
Language: English/Japanese ( Simultaneous interpretation will be provided )
Registration:https://krs.bz/scirex/m?f=258
Please register at this registration form by noon on November 6th.
Registration form:
If you cannot open the form, please send email to SciREX Center Secretariat, scirex-center@grips.ac.jp. Registration email must include: 1 ) your name, 2 ) institution, 3 ) position and 4 ) e-mail address.
[About Speakers]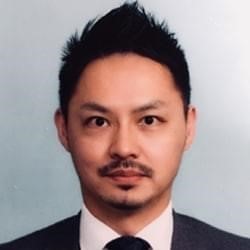 Akira Satoh, 
Director, INCJ 
After graduating from The University of Tokyo with a BL in 2007, Akira began his career at Daiwa SMBC. Following that, he joined UBS. During his time at both investment banks, Akira worked on many diverse M&A transactions. Beginning in 2012, He has been involved in large-cap reorganizations and cross border acquisitions, as well as venture deals at Innovation Network Corporation of Japan (INCJ). He currently serves as a director at the firm. Over the past few years, Akira has been exploring a new opportunity of new type of global impact investing to be driven by Japan, building reliable relationships with global established impact fund managers.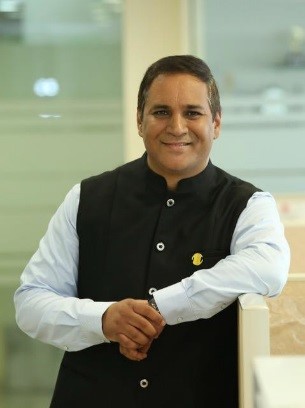 Vineet Rai,
Founder The Aavishkaar Group
Vineet Rai is the Founder of Aavishkaar group and chairs its Group Executive Council.
Aavishkaar Group is an Impact Investment Platform impacting millions of people in Asia and Africa through its interventions while managing assets in excess of US $ 1 Billion.
Vineet's philosophy is to build ecosystem for Impact Investing to deliver the Aavishkaar Group vision"Bridging the Opportunity Group for the Emerging 3 Billion". Vineet believes that Impact Investing has the potential to change the world of finance irreversibly and will play a pivotal role in delivering Sustainable Development Goals. In line with his belief, The Aavishkaar Group vision is to establish itself across Asia and Africa and scale its own assets under management to US $ 7 Billion of outstanding by 2025.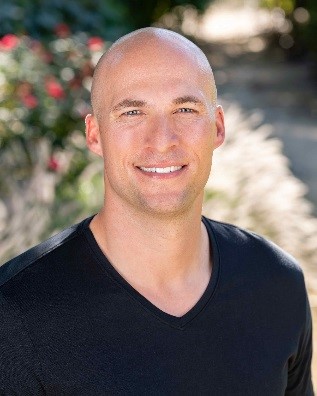 Beau Seil, 
Co-Founder and Partner of Patamar Capital
Beau Seil is a Co-Founder and Partner of Patamar Capital, an early-stage venture capital firm investing in financial services companies and tech-enabled distribution platforms serving the "mass market" in South and Southeast Asia.
With investments in India, Indonesia, the Philippines, Sri Lanka, and Vietnam, Patamar is also evaluating investments in other markets such as Bangladesh, Myanmar, Pakistan, and Thailand.
As a Patamar co-founder, Beau has led and continues to manage the firm's expansion into new geographic markets. He is on the board of Patamar portfolio companies Kalibrr and mClinica, and he has been instrumental in integrating a gender-lens across the firm's operations and investment strategy.
[Contact]
Graduate Research Institute for Policy Studies ( GRIPS )
The Science for RE-designing Science, Technology and Innovation Policy Center
 ( SciREX Center )
Dr. Michiko Iizuka / Ms. Izumi Suzuki
TEL: +81- ( 0 ) 3-6439-6318 / FAX: +81- ( 0 ) 3-6439-6260
E-mail:scirex-center@grips.ac.jp
▶︎ You can see flyer of this event here.
| | |
| --- | --- |
| Date / Time | November 6, 2019 18:20-19:50 |
| Speaker | Mr.Akira Satoh, Director, INCJ Mr.Vineet Rai, Founder The Aavishkaar Group Mr.Beau Seil, Co-Founder and Partner of Patamar Capital |
| Title | Global Trends and Challenges of Social Impact Investment |
| Venue | Conference Room 3C, GRIPS |
| Fee | Free |
| Language | English/Japanese ( Simultaneous interpretation will be provided ) |