Events Information
2021.12.6[Mon]
GRIPS Forum "Be a Catalyst for Positive Change"
At GRIPS Forum on December 6, 2021, Ms. Lin Kobayashi, Chair of the Board of UWC ISAK Japan, gave a lecture titled "Be a Catalyst for Positive Change".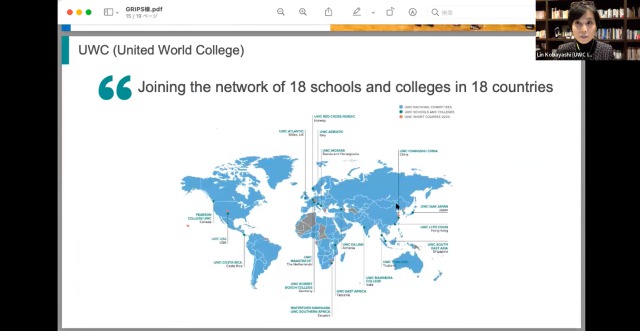 Abstract:
Home to approximately 200 students from over 80 countries, UWC ISAK Japan encourages students to become catalysts for positive change. In a world facing unprecedented challenges—from division exacerbated by the pandemic to climate change—, nationalism and reliance on conventional methods are of no use in this critical time. As such, transformational leaders who can make a positive change by embracing and harnessing the value of diversity are more important than ever. In this session, the audience will learn about UWC ISAK's journey from founding to present and its unique approach to fostering leadership.
Speaker: Ms. Lin Kobayashi, 
Chair of the Board of UWC ISAK Japan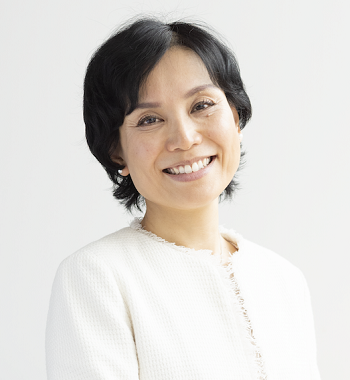 Speaker's Profile:
After experiencing various corporate roles at a global investment bank and other institutions, Lin served UNICEF in the Philippines, where she led the education project for street children. In 2014, she co-founded ISAK, the first international, full-boarding high school in Japan. In 2017, ISAK joined the United World College and changed its name to UWC ISAK Japan. Lin has received many awards such as the "Woman of the Year 2015" by Nikkei Woman and "Management Award of the Year 2016" by Zaikai. She earned BA in Development Economics from the University of Tokyo and MA in International Education Policy Analysis from Stanford University.
<We ask that you do not record the forum or take photographs during the forum. Thank you for your understanding and cooperation.> 
About GRIPS Forum:
Since its establishment in 1997, the National Graduate Institute for Policy Studies (GRIPS), as the only graduate school in Japan specializing in policy research, has promoted education and research on a wide range of policy issues.
Utilizing our vast policy network, this Forum invites leaders from various fields including government, academia and business, as well as staff from our own faculty, to deliver lectures on current policy concerns.
The Forum welcomes attendance of GRIPS faculty and students as well as participants from outside the university.
| | |
| --- | --- |
| Date / Time | 2021.12.6 16:40~18:10 (Japan Time) |
| Speaker | Ms. Lin Kobayashi, Chair of the Board of UWC ISAK Japan |
| Title | Be a Catalyst for Positive Change |
| Venue | Online (Zoom Webinar) |
| Fee | Free (Pre-registration is required) |
| Language | English |