Events Information
2021.10.18[Mon]
GRIPS Forum "A New Model For A New Era MADE WITH JAPAN"
At GRIPS Forum on October 18, 2021, Mr. Ken Shibusawa, Chief Executive Officer, Shibusawa and Company, Inc. / Founder and Chairman, Commons Asset Management, gave a lecture titled "A New Model For A New Era MADE WITH JAPAN ".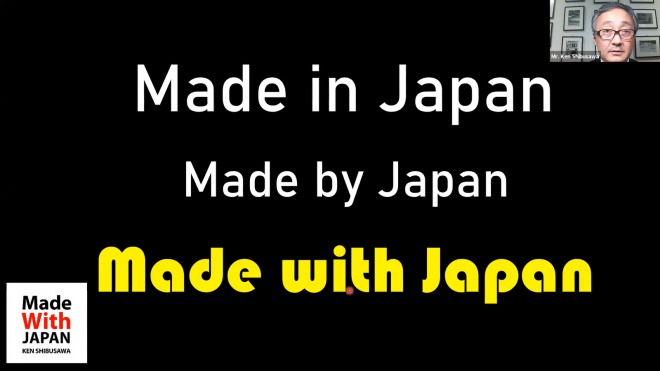 Abstract:
Japan is entering into a new era.  The past success of the Japan model is no longer applicable, and Japan needs a new success model based on new social values for the new era.   Upon this historical stage emerges Eiichi Shibusawa, the "father of Japanese capitalism" and a social innovator during an era when Japan transitioned from a feudal state to a new modern society.  His message then is clear as a blue sky, even today.  We must strive for a better tomorrow than today.
Speaker: Mr. Ken Shibusawa,
Chief Executive Officer, Shibusawa and Company, Inc. / Founder and Chairman, Commons Asset Management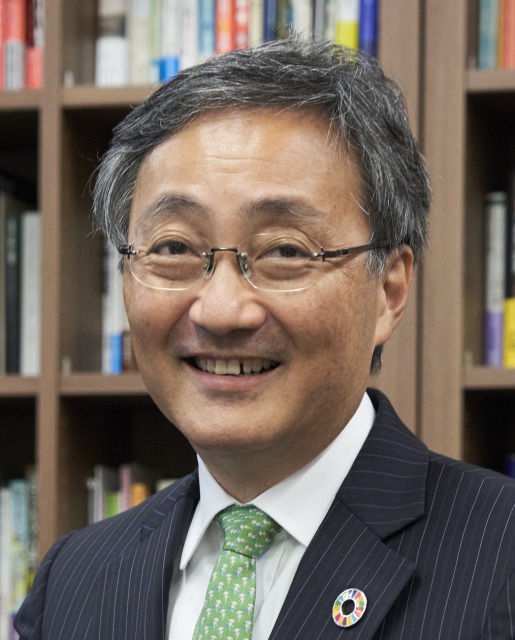 Speaker's Profile:
Ken Shibusawa founded in 2001, Shibusawa and Company, Inc., a strategic advisory firm for alternative investments, ESG/SDGs alignment and human resource development. He also founded in 2008, Commons Asset Management, a mutual fund dedicated to deliver long term investment opportunities to the Japanese household. He has extensive market experience at JP Morgan and Goldman Sachs as well as Moore Capital, a global macro hedge fund, where he was the representative managing director of the Tokyo Office. He is also director of Keizai Doyukai (Japan Association of Corporate Executives), advisor to the Office of the President, University of Tokyo, and a steering committee member of UNDP SDG Impact.
He is a published author and writes frequently for magazines, journals, and internet media. He also publishes and hosts of a podcast, Made With Japan https://madewithjapan.net/
He was educated in the United States from second grade elementary through college (University of Texas, BS Chemical Engineering, 1983), and then returned again for graduate school (University of California Los Angeles, MBA, 1987).  
<We ask that you do not record the forum or take photographs during the forum. Thank you for your understanding and cooperation.> 
About GRIPS Forum:
Since its establishment in 1997, the National Graduate Institute for Policy Studies (GRIPS), as the only graduate school in Japan specializing in policy research, has promoted education and research on a wide range of policy issues.
Utilizing our vast policy network, this Forum invites leaders from various fields including government, academia and business, as well as staff from our own faculty, to deliver lectures on current policy concerns.
The Forum welcomes attendance of GRIPS faculty and students as well as participants from outside the university.
| | |
| --- | --- |
| Date / Time | 2021.10.18 16:40~18:10 (Japan Time) |
| Speaker | Mr. Ken Shibusawa, Chief Executive Officer, Shibusawa and Company, Inc. / Founder and Chairman, Commons Asset Management |
| Title | A New Model For A New Era MADE WITH JAPAN |
| Venue | Online (Zoom Webinar) |
| Fee | Free (Pre-registration is required) |
| Language | English |