Events Information
2019.12.11[Wed]
The 2nd Symposium on Science and Technology Diplomacy
 In September 2015, Mr. KISHIDA Fumio, the then Minister for Foreign Affairs, appointed Dr. KISHI Teruo, Professor Emeritus of the University of Tokyo, to the inaugural Science and Technology Advisor to the Minister for Foreign Affairs, aiming to harness Japan's advanced science and technology in diplomacy. Since then, Dr. KISHI has vigorously made a contribution as the Science and Technology Advisor for more than 4 years. His activities include preparing recommendations and advice for the Foreign Minister toward important diplomatic events such as G20, disseminating Japan's outstanding science and technology in both Japan and abroad and establishing the network with science advisors and other experts overseas.
 Through the keynote lecture and panel discussion, attendees will review his achievements and figure out the role of science and technology in solving diplomatic issues of Japan, in order to raise a direction over the future of the science and technology diplomacy of Japan as well as that of the Science and Technology Advisor.
For more information:https://www.mofa.go.jp/mofaj/dns/isc/page25_002008.html
Date : Wed. 11th December 2019, 15:30-17:30
Venue : Soukairou Hall, National Graduate Institute for Policy Studies (GRIPS)
             7-22-1 Roppongi, Minato-ku, Tokyo ( http://www.grips.ac.jp/en/about/access/ ) 
Organizer:Ministry of Foreign Affairs (MOFA)
        National Graduate Institute for Policy Studies (GRIPS)
Supporters:Cabinet Office (CAO)
              Ministry for Education, Culture, Sports, Science and Technology (MEXT)
                 Ministry of Economy, Trade and Industry (METI)
          Japan Science and Technology Agency (JST)
Language: English/Japanese ( Simultaneous interpretation will be provided )
Registration:https://www.ec-intl.co.jp/symposium/index.html
                     Please register by Fri. 6th December 2019
                     Registration will close it reaches the capacity (300 people) .
【About Speakers]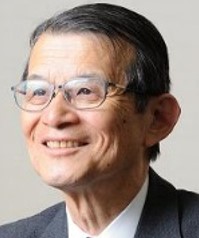 Dr. KISHI Teruo, Science and Technology Advisor to the Minister for Foreign Affairs
Ministry of Foreign Affairs(TBD)
Cabinet Office (TBD)
Ministry of Education, Culture, Sports, Science and Technology   (TBD)
Dr. TANAKA Akihiko, President, National Graduate Institute for Policy Studies (GRIPS)
Dr. KANO Mitsunobu R., Science and Technology Co-Advisor to the Minister for Foreign Affairs
Dr. NAKAMURA Michiharu, Counselor to the President, Japan Science and Technology Agency (JST)
Mr. ARIMOTO Tateo, Visiting Professor, National Graduate Institute for Policy Studies (GRIPS)
Dr. KITSUREGAWA Masaru, Director General, National Institute of Informatics
Dr. TAKEYAMA Haruko, Professor, Faculty of Science and Engineering, Waseda University
Mr. MATSUMI Yoshio, Advisory Member, ITOCHU Corporation
Dr. SHIRAISHI Takashi, Chancellor, Prefectural University of Kumamoto (PUK) / Adjunct Professor, Professor Emeritus, National Graduate Institute for Policy Studies (GRIPS)
Dr. KOBAYASHI Yoshimitsu, Chairperson, Director of the Board, Mitsubishi Chemical Holdings
Dr. GONOKAMI Makoto, President, The University of Tokyo
His Excellency Paul Madden CMG,British Ambassador to Japan
Dr. HAMAGUCHI Michinari, President, Japan Science and Technology Agency (JST)
Ms. OGAWA Naoko, Deputy Director, Industrial Technology Bureau, Keidanren
【Main Facilitator】
Dr. SUNAMI Atsushi, Executive Advisor to the President; Adjunct Professor, GRIPS / President, The Ocean Policy Research Institute of the Sasakawa Peace Foundation
| | |
| --- | --- |
| Date / Time | Wed. 11th December 2019, 15:30-17:30 |
| Speaker | Dr. KISHI Teruo, Science and Technology Advisor to the Minister for Foreign Affairs |
| Title | The 2nd Symposium on Science and Technology Diplomacy |
| Venue | Soukairou Hall, 1F, National Graduate Institute for Policy Studies (GRIPS) |
| Fee | Free |
| Language | English/Japanese ( Simultaneous interpretation will be provided ) |