Events Information
2019.6.24[Mon]
GRIPS Forum "DO PEOPLE PREFER WOMEN OR MEN AS LEADERS?"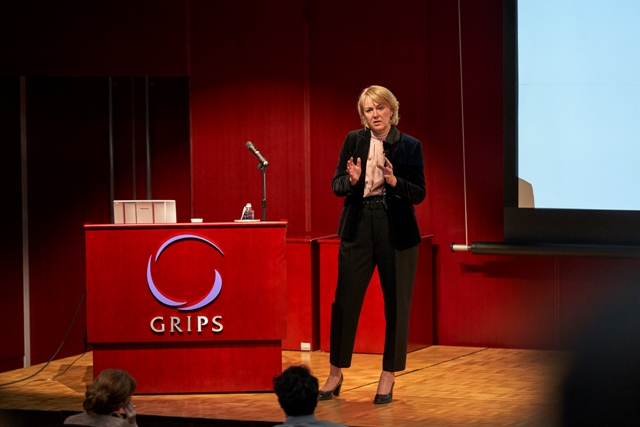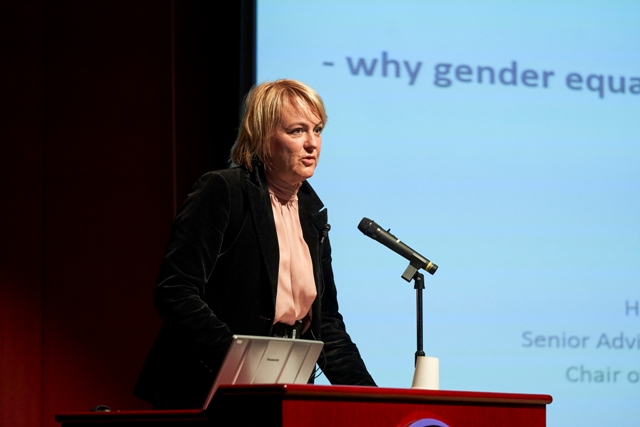 At GRIPS Forum on 24th June, 2019, Ms. Hanna Birna Kristjánsdóttir, Senior Advisor on Women's Leadership for UN Women and Chair of the Board of Women Political Leaders (WPL), gave a lecture titled "DO PEOPLE PREFER WOMEN OR MEN AS LEADERS?".
abstract:
In a world where gender equality is one of the most important indicators of prosperity, and equal access to power and decision-making are defined as basic human rights, leadership roles are still dominated by men. This is true of the highest political roles, where women are still fewer than 10% of Heads of State, only 18% of Cabinet Ministers and only 24% of the world's Parliamentarians. The reality is the same when it comes to leadership roles in business, academia, public service etc. This lecture looks at the reasons why this is the case and why it is important to make sure our societies advance with leadership composed of women as well as men.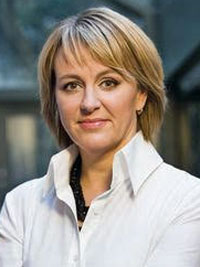 Speakers' Profile:
Hanna Birna Kristjánsdóttir is a Senior Advisor on Women's Leadership for UN Women. She serves as the Chair of the Board of Women Political Leaders (WPL). Hanna Birna was active in Icelandic politics for many years, both in the national Parliament and local government. She is the former Chair of the Foreign Affairs Committee in the Parliament and former Minister of the Interior in Iceland. Before getting elected to Parliament, she was the Mayor of Reykjavík, the President of the City Council and chaired several committees and organisations for the City of Reykjavík. She is also
the former Vice Chair of the Independence Party in Iceland; the former deputy Secretary General of the party and the former Secretary General of its Parliamentary Group. She obtained a Bachelor of Arts in Political Science from the University of Iceland in 1991. After that, she received a Master of Science in International and European Politics from the University of Edinburgh (1993).
| | |
| --- | --- |
| Date / Time | 2019.6.24 16:40~18:10 |
| Speaker | Ms. Hanna Birna Kristjánsdóttir, Senior Advisor on Women's Leadership for UN Women and Chair of the Board of Women Political Leaders (WPL) |
| Title | DO PEOPLE PREFER WOMEN OR MEN AS LEADERS? |
| Venue | Soukairou Hall, 1F, GRIPS |
| Language | English (Japanese simultaneous interpretation provided) |