Latest News
2021.4.21
The Online Program on Trusted and Effective Government and Leadership for NIGSD of Egypt
National Graduate Institute for Policy Studies (GRIPS) implemented a three-day online program from March 29 to March 31, 2021 in collaboration with the National Institute for Governance and Sustainable Development (NIGSD) of Egypt.
The program was designed for 15 Egyptian civil servants mainly at the Ministry of Planning and Economic Development including senior officials. Professor Emeritus Masahiro Horie, Director of the Executive Development Center for Global Leadership, gave lectures on 3 topics: (1) Trust in Government and Effective Leadership; (2) Good Governance and Related Systems and Practices; and (3) Ethics Management and Anti-corruption Measures.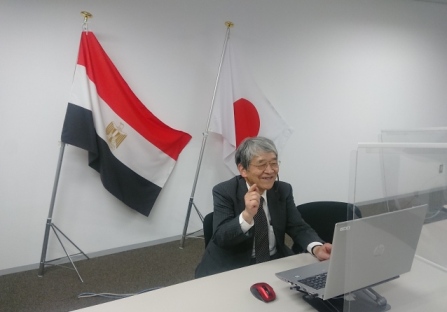 Over the three days, each participant studied with pre-recorded lectures in advance, followed by a live discussion session with interactive questions and answers. Participants asked many specific questions based on their interests and in relevance with their duties, such as the code of ethics for civil servants, governance indicators, local autonomy, and policy evaluation.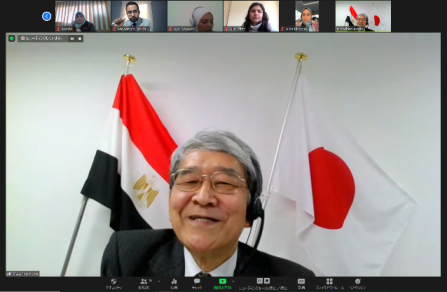 At the wrap-up session on the final day, we received eager comments from participants on their plan for applying their learning to their work, and also expectations for reimplementation of the program including topics that were not covered this time.