Latest News
2019.12.18
National Integrity Strategy (NIS) Bangladesh – Learning and Dialogue Program on Good Governance
National Graduate Institute for Policy Studies (GRIPS) has conducted a 5-day training program, titled "The Learning & Dialogue Program on Good Governance" from 9 – 13 December 2019, in response to requests from the Government of Bangladesh and the International Cooperation Agency (JICA). A team of 12 high profile Bangladeshi Government officials, including the Secretary of the Cabinet Division for Coordination & Reforms and the Director General of the Anti-Corruption Commission, took part in this program with the cordial financial and logistical support of JICA-Bangladesh Office and JICA Tokyo.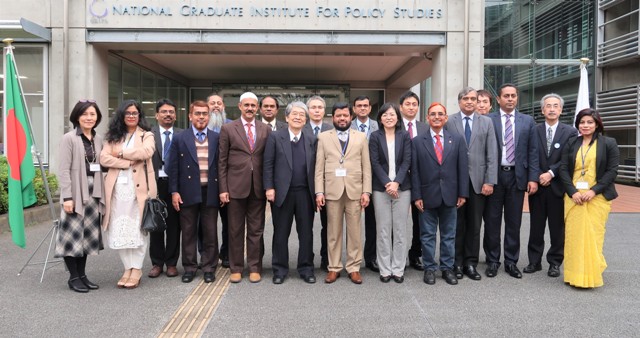 Bangladesh has been implementing the National Integrity Strategy policies with the support of JICA to promote integrity in Government and Administration for several years. As a part of this project, GRIPS has conducted two trainings in Japan in the past. This project has been enhanced to the second phase now. In the second phase, in addition to the measures by the central government, it also targets to promote the implementation of governance measures such as Information Disclosure and public hearing systems in local areas. The objective of this training conducted in Japan was to share the knowledge and expertise of the systems deployed in central and local areas and the knowledge of promoting the implementation of governance measures through public awareness successfully implemented in Japan.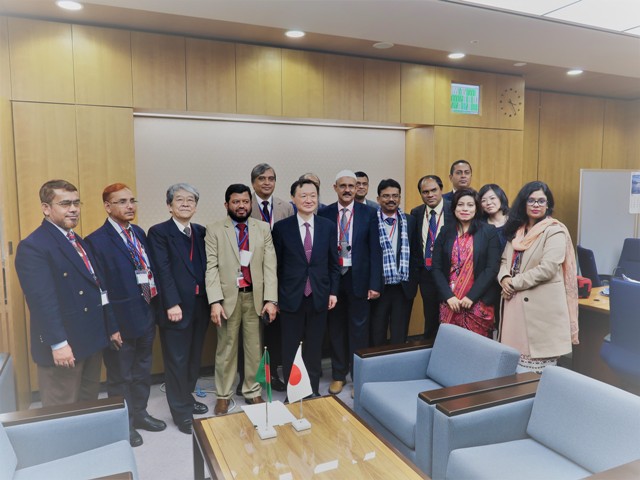 Understanding the contents of Japanese governance measures, understanding how to promote the implementation of governance measures, understanding the mechanism to implement central government measures at the local government level, and the role of residents for improving governance, understanding the specific initiatives to promote and the public relations with government agencies were also aimed at in the lectures.
In addition to the lectures by Professor Emeritus Masahiro Horie, program director (Director of Executive Development Center for Global Leadership) and Associate Professor Ayumi Kubo, training program was carried out with the coordination of the Ministry of Internal Affairs and Communications (MIC). Participants made site visits to relevant government organizations in Tokyo and Shizuoka. MIC shared knowledge on the Administrative Appeal Act, Administrative Procedure Act, Information Disclosure System and the Administrative Counselling System in detail. Participants made a courtesy visit to the Vice-Minister for Policy Coordination.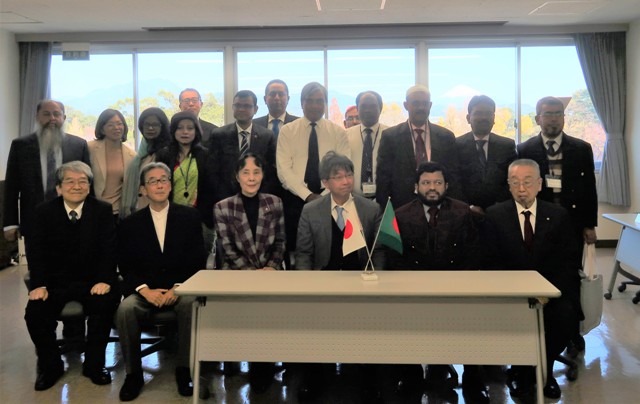 The team visited the Shizuoka Administrative Counselling Center and received explanations on administrative counselling, exchanged opinions with administrative counselors who have been commissioned by the Minister of MIC. They also received briefings on the Information Disclosure System and Public Hearing Systems implemented by the Shizuoka Prefectural Government. A courtesy visit to the Vice Governor of Shizuoka Prefecture was also included in this site visit.
On the last day, after a follow-up lecture and wrap-up by each participant, a certificate of completion was awarded from both JICA and GRIPS respectively to conclude the 5-day program in GRIPS.