News
2017.9.25 [Mon]
First Ph.D. awarded to G-cube program student
The first Ph.D. for the G-cube program was awarded to Ibrahim Zuhuree in September 2017.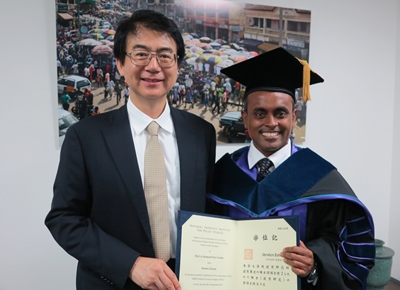 With his main advisor Prof. Sonobe
Mr. (Dr.) Zuhuree enrolled as a first batch student in October 2014, and completed his Master's and Ph.D. in three years.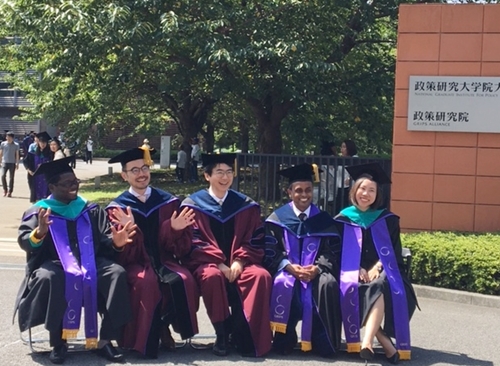 With G-cube Master Degree awardees and his advisors.  Mr. (Dr.) Zuhuree is second from the right
Mr. (Dr.) Zuhuree will return to his home country, and will work to contribute to the development of his country and region, applying what he has learnt at GRIPS.   We look forward to his future accomplishments.