Executive Training
2020.10.1
JAPAN- IMF MACROECONOMIC SEMINAR FOR ASIA 2020 Online Seminar (Webinar)
From August 31 to September 4, 2020, the National Graduate Institute for Policy Studies (GRIPS) has successfully organized its 9th "Japan-IMF Macroeconomic Seminar for Asia (JIMS)" with the collaboration of the IMF Regional Office for Asia and the Pacific (OAP). This year the seminar theme was "Macroeconomic Policy Management under the Uncertainty of Protectionism" while discussing also the challenge of the COVID-19 pandemic on macroeconomic policy making.
JIMS is an executive training program aimed to train senior officials involved in macroeconomic policy making in the Asia-Pacific region. This training has been conducted annually since 2011. Initially 30 participants from 21 member countries were selected through an open application to be convened to GRIPS Tokyo in late February 2020.
However, due to growing concerns about the spread of new coronavirus infections and travel restrictions implemented in several member countries, the program was postponed and executed online (webinar) for the first time since its start in 2011.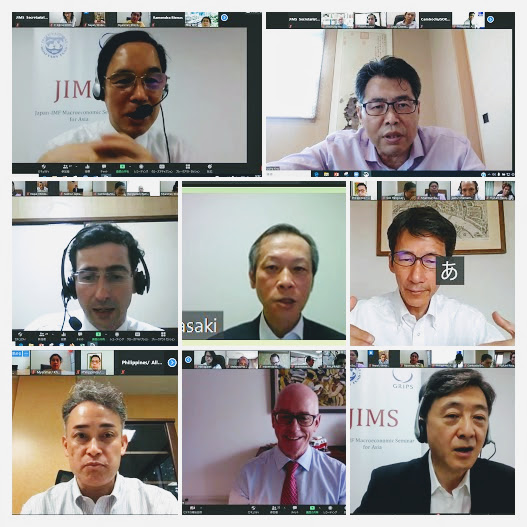 The 5 day seminar introduced topics related to macroeconomics policy making such as policies to support the economy during the COVID-19 pandemic, monetary policies of advanced economies and impacts on emerging Asia, economic impact of regional economic integration, exchange rate management and foreign exchange policy, trends in fiscal policy and debt sustainability, trade and industrial policy under Global Value Chains and promotion of SMEs for sustainable and inclusive economic growth.
In addition, a roundtable discussion was held under the theme of "Managing Macroeconomic Policy: the Experiences of Emerging Asian Countries", and representatives from each country discussed on how to control the spread of COVID-19 infections and the means to reduce the impact and rebuild the economy.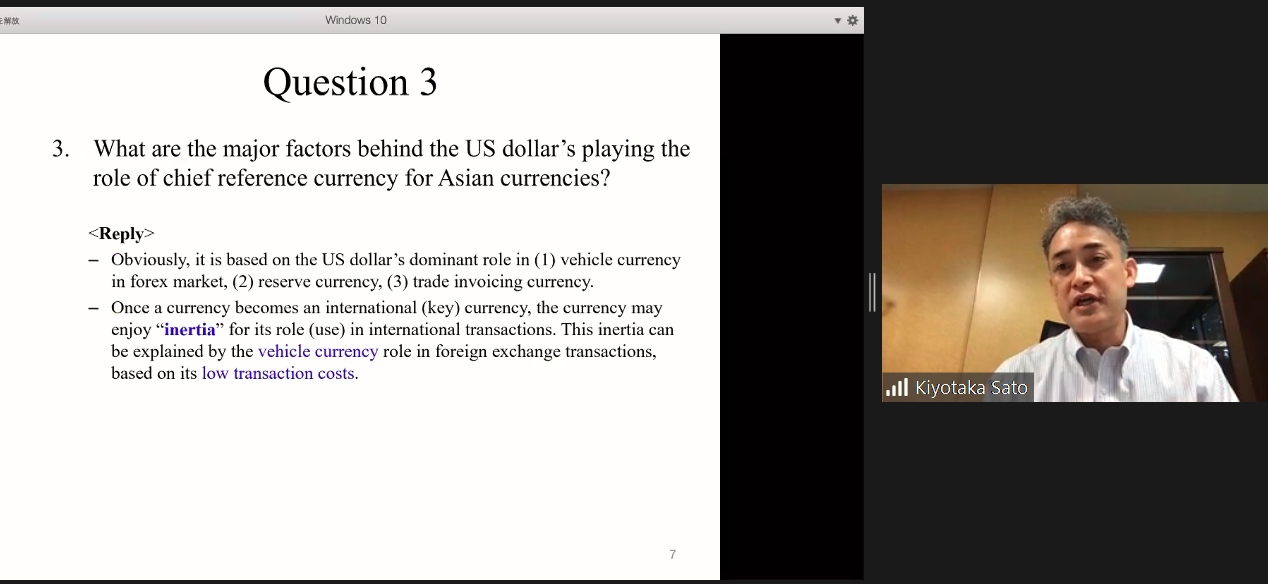 The topics introduced in the first part of the session by each invited speaker were explored further through a panel discussion moderated by a GRIPS faculty member. The panelists representing The International Monetary Fund, the Bank of Japan, and the Research Institute of Economy, Trade and Industry (RIETI), Nomura Institute of Capital Markets, University of Niigata Prefecture, Otemon University, Keio University, Yokohama National University, and Hosei University, each with their own expertise and perspectives, discussed the comments and questions raised during their lectures, leading to a rich and insightful dialogue with the participants.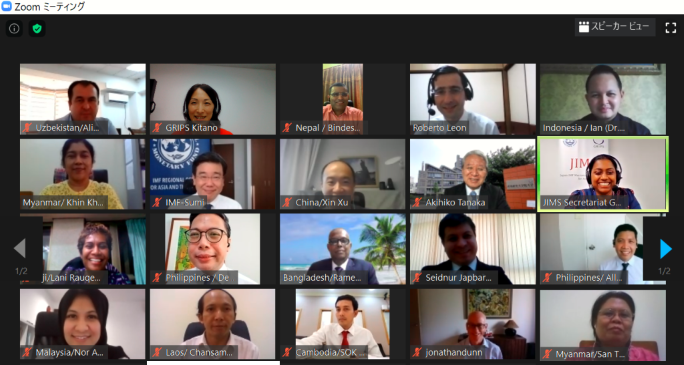 The JIMS seminar served as not only a platform to share knowledge and information, but also to forge new relationships between macroeconomic policy experts across countries in the region.
JIMS2021 is scheduled to be held in March 2021 → https://www.grips.ac.jp/jims/