Statesmen's Program
2009.10.30
The 8th Japan-Korea Future Initiative 2009 Seminar was held in Tokyo, Japan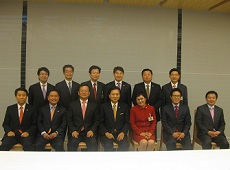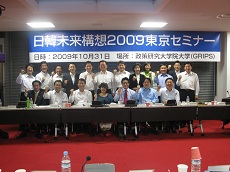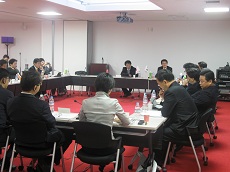 The eighth Japan-Korea Future Initiative seminar was held during October 30-31, 2009 in Tokyo, Japan. 
At this seminar, following the change of the Japanese government from the 55 year-long reign by LDP to DPJ in the summer just past, one of the topics discussed was "Japan's political situation".  Other topics on the table were "Common tasks for Japan and Korea: declining birthrate" and " Joint action plan for future Japan Korea cooperation".
During their stay in Japan, the Korean delegation led by MP Mr. Furukawa had an opportunity to visit the Office of the Prime Minister to make a courtesy call to Prime Minister Hatoyama.