News Archives
2019.3.1
JAPAN-IMF Macroeconomic Seminar for Asia (JIMS) 2019
The 8th "Japan-IMF Macroeconomic Seminar for Asia (JIMS)" was held successfully from February 25 to March 1, 2019 at GRIPS. 30 senior officials from 22 countries participated in the seminar. JIMS is an executive training program targeting senior officials of central banks and ministry of finance of the Asia-Pacific region. It is an annual collaborative project between GRIPS and the IMF Regional Office for Asia and the Pacific (OAP)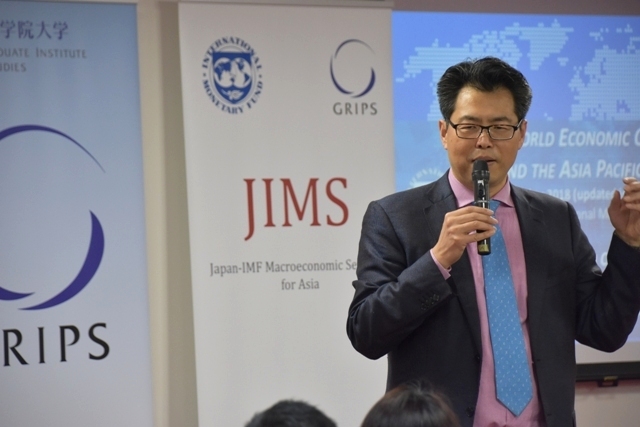 Under the theme of "Macroeconomic Policy Management under the Uncertainty of Protectionism", the five-day seminar discussed current macroeconomic issues and challenges, such as Monetary Policies of Advanced Economies and Impact on Emerging Asia, Economic Impact of Regional Economic Integration, Trends in Fiscal Policy and Debt Sustainability, Exchange Rate Management and Foreign Exchange Policy, Trade and Industrial Policy under Global Value Chains and Promoting SME for Sustainable and Inclusive Economic Growth. A half day visit to the Tokyo Stock Exchange was organized for the seminar participants. The discussion with officer of TSE enhanced their understandings on recent development of Japanese Securities Market and the situation of securities investment in Japan. The seminar also included two roundtable discussions on "Headwinds of Globalization" and "Managing Macroeconomic Policy". The participants shared the experiences of their home countries with each other.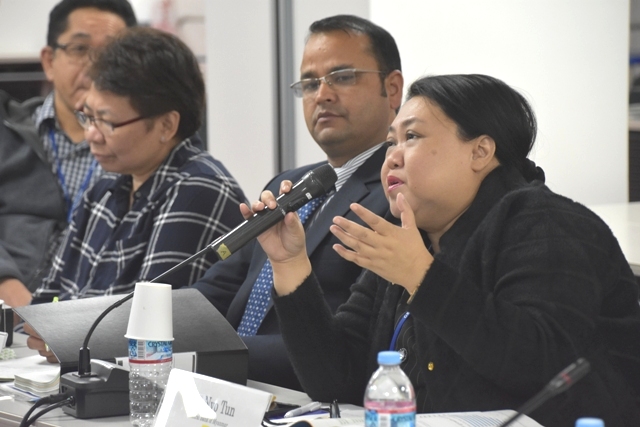 Distinguished speakers and discussants from the IMF, Bank of Japan, Ministry of Finance, ADB institute, Nomura Institute of Capital Market Research as well as several Japanese Universities and GRIPS shared their knowledge and insights with the participants on those topics. The discussions between the speakers and participants continued even over the coffee brakes and lunches.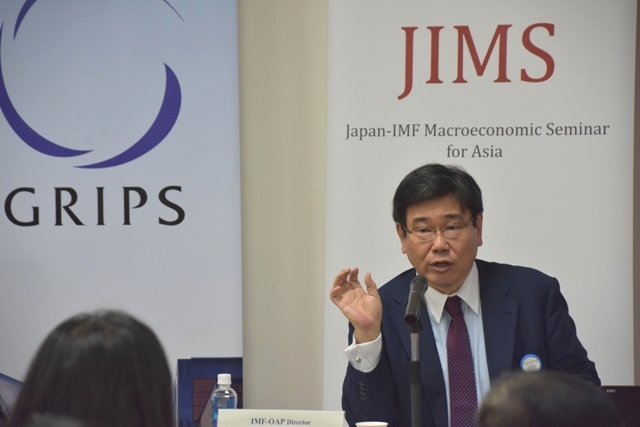 The participants highly appreciated the seminar. The participant from Economic Commission of the Central Party of Vietnam commented that "I have gained a lot of knowledge from professors and senior experts from international organizations. During the course, I shared my experience and gained a new experience, as well as learning about economic issues and ways of preventing and solutions of policymakers in other countries." Her comment is echoed by the participant from Ministry of Commerce of Cambodia, who said "I learned a lot from all sessions. Speakers, Discussants and Chairpersons were interactive and shared good practices. I am more than honor to be a participant of JIMS" At the farewell reception, the Deputy Governor of the Bank of Mongolia, Mr.Byadran Lkhagvasuren described the JIMS as "a basket of different cultures and a global chain of friendship".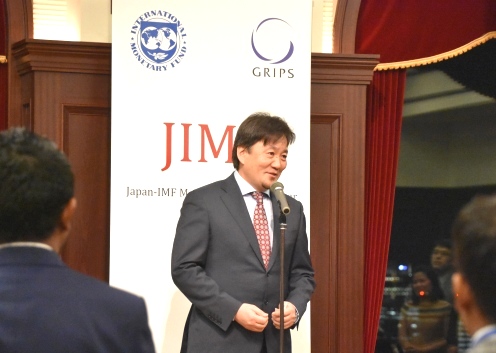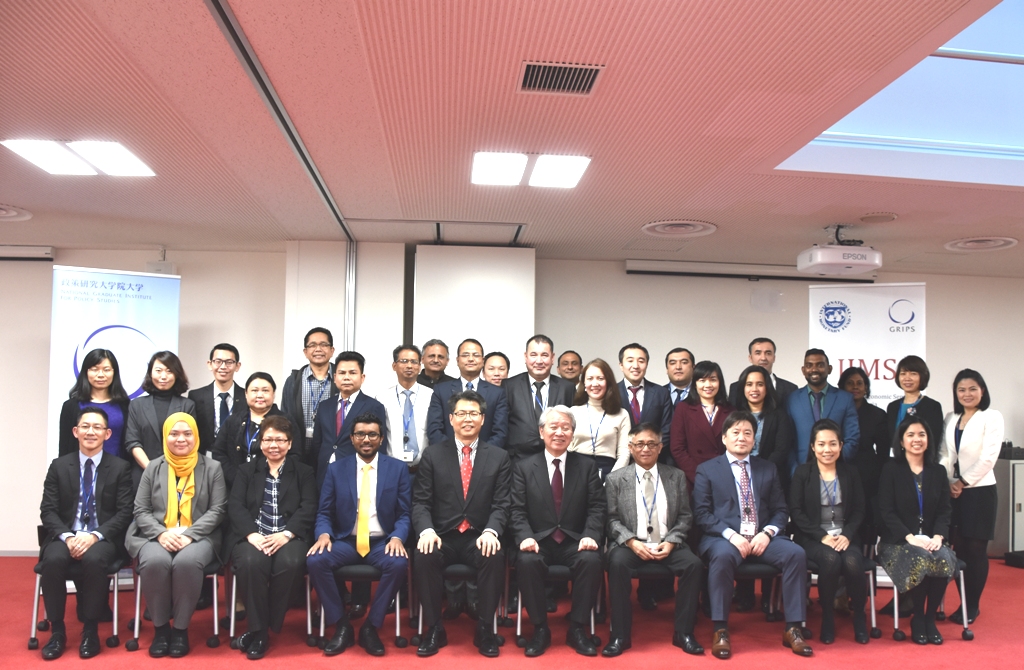 JIMS website :  http://www.grips.ac.jp/jims/