News Archives
2018.11.7
INGSA 2018 Conference: A global gathering of government science advisors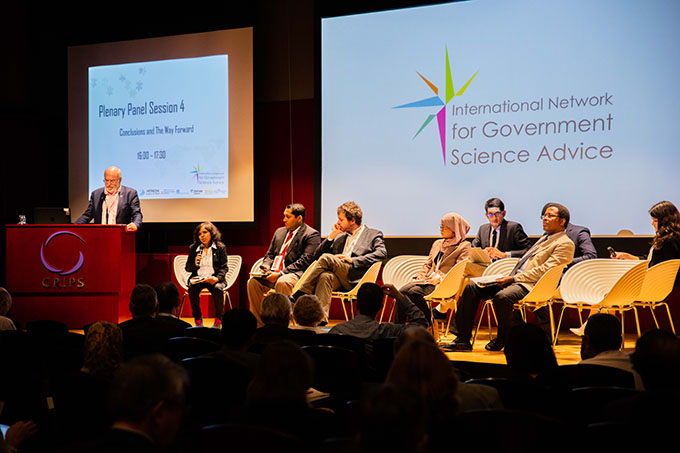 On November 6 and 7, 2018, the third conference of the International Network for Government Science Advice (INGSA) was held in Sokairo Hall, GRIPS. The meeting was organized by INGSA, GRIPS, and the Japan Science and Technology Agency (JST).
The INGSA conference is held every other year at venues in various countries. Under the overall theme of "Science Advice for a Changing World,"this most recent gathering attracted some 300 participants from more than 40 countries around the world: scientists, politicians, administrators and others involved in scientific advisory work. Notable participants included Helen Clark, former Administrator of the United Nations Development Programme, and Teruo Kishi, Science and Technology Advisor to the Ministry of Foreign Affairs, Japan.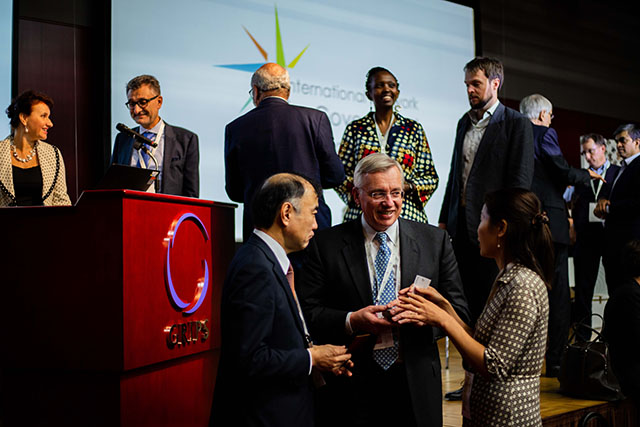 Through sharing and exchanges regarding the projects in which the participants had been involved and specific cases within that context, the participants explored issues of common concern, including the gap between the knowledge that scientists are capable of providing and the knowledge sought by government personnel; and the uncertainty inherent in scientific knowledge itself. Of particular interest were the sessions on approaches to the achievement of the Sustainable Development Goals (SDGs), targeted for 2030; on governance for artificial intelligence (AI); and on optimal approaches to lobbying national assemblies.
The next conference is scheduled to be held in Montreal, Canada on November 2–4, 2020.