Latest News
2021.7.28
Legal Workshop on Policies, Laws and Other Measures Relating to Innovations in Science Technology, Health and Medical Care Services
National Graduate Institute for Policy Studies (GRIPS) has conducted a 5-day training program online, titled "Legal Workshop on Policies, Laws and Other Measures Relating to Innovations in Science Technology, Health and Medical Care Services" from 12 – 16 July 2021, in response to a request from the Office of the Council of State (OCS) Thailand, for 15 staff members. The team was consisted with law professionals in different levels including Senior Level, Professional Level and Practitioner Level, who directly involves in governance and policy making in Thailand. Program objectives were to learn policies, laws, and initiatives related to innovation in the fields of science, technology and health care services to understand the differences in policies between two countries and to explore means of applying them in the context of Thailand.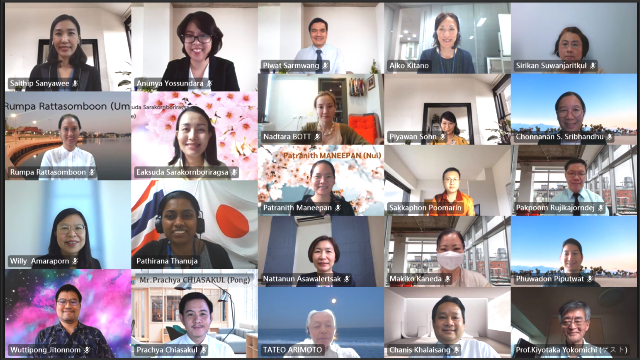 Taking the current situation of the pandemic and travel restrictions into consideration, the annual inbound training has conducted online this year. Bangkok was also on a lockdown during this period, making all the participants to join from their homes. The five-day program was consisted of lectures on Japanese administration (including local autonomy and digital government), science and technology policy, innovation management, industry-academia-government collaboration, science and technology and SDGs, aging society and health care systems, and measures to mitigate the impacts of the pandemic. Active discussions and exchange of information took place in order to understand the differences in the systems between two countries.
The training program was exclusively planned and designed by Professor Emeritus Masahiro Horie of GRIPS in respond to a request from the Thai (OCS). The Director of Executive Development Center for Global Leadership; Senior Professor Kiyotaka Yokomichi served as the program director this year and most of the lectures were provided by esteemed lecturers in charge of GRIPS Innovation, Science and Technology Policy Program (GIST).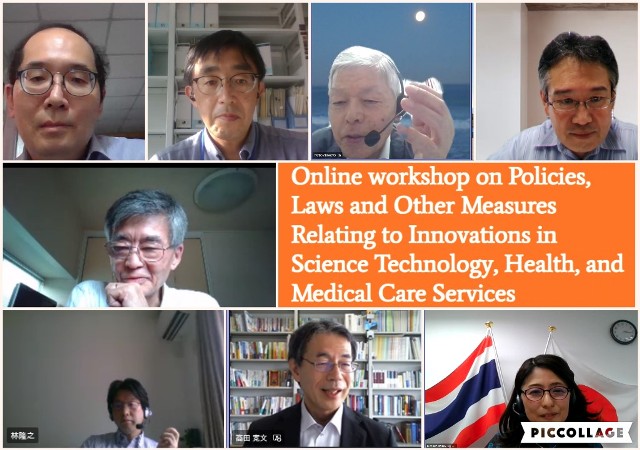 On the last day, supplementary lectures were provided by Senior Professor Kiyotaka Yokomichi and Adjunct Professor Takeo Arimoto followed by a group discussion and presentations on program objectives and key takeaways by each group. Many participants gave positive feedback on lectures and the program administration of GRIPS. Each participant was spotlighted and awarded with a completion certificate in a virtual ceremony to mark the successful completion of this 5-day intensive program.