Events Information
2022.5.23[Mon]
GRIPS Forum "Global Refugee Problems and Japan's Refugee Policy"
At GRIPS Forum on May 23, 2022, Mr. Saburo Takizawa, Professor Emeritus of Toyo Eiwa University, Special Advisor, Japan for UNHCR, gave a lecture titled "Global Refugee Problems and Japan's Refugee Policy".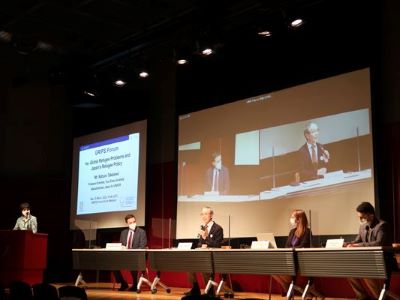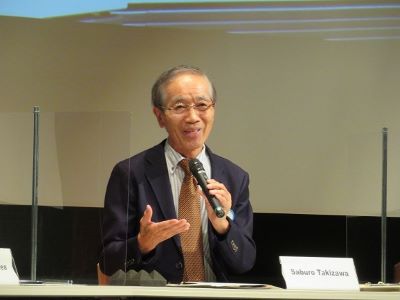 Abstract:
The first part of the lecture will provide an overview of the global refugee problem, its causes (persecution, armed conflicts, and war), and the international response (the Global Refugee Regime). The second part will focus on the refugee problems in Japan, as well as the evolution of the government's refugee policy, with a particular focus on the acceptance of Ukrainian refugees.
Speaker: Saburo Takizawa, Professor Emeritus of Toyo Eiwa University /
Special Advisor, Japan for UNHCR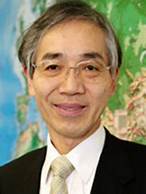 Speaker's Profile:
Born in 1948. After obtaining BA from Saitama University, MA from Tokyo Metropolitan University, and MBA from the University of California (Berkeley), joined the UN in Geneva in 1980. After serving UNRWA and UNIDO, joined UNHCR in 2002 as Chief Finance Officer. Served as UNHCR Representative in Japan from 2007 to 2008. From 2009 to 2016 Professor at Toyo Eiwa University. Has served as Chairman of the Board of Directors ofJapan for UNHCR as well as an advisor to the Ministry of Justice and the Ministry of Foreign Affairs. Has published several books and many articles on refugee issues.
About GRIPS Forum:
Since its establishment in 1997, the National Graduate Institute for Policy Studies (GRIPS), as the only graduate school in Japan specializing in policy research, has promoted education and research on a wide range of policy issues.
Utilizing our vast policy network, this Forum invites leaders from various fields including government, academia and business, as well as staff from our own faculty, to deliver lectures on current policy concerns.
The Forum welcomes attendance of GRIPS faculty and students as well as participants from outside the university.
| | |
| --- | --- |
| Date / Time | 2022.5.23 16:40~18:10 (Japan Time) |
| Speaker | Saburo Takizawa, Professor Emeritus of Toyo Eiwa University/ Special Advisor, Japan for UNHCR |
| Title | Global Refugee Problems and Japan's Refugee Policy |
| Venue | Online (Zoom Webinar) |
| Fee | Free (Pre-registration is required) |
| Language | English |