Events Information
2019.10.21[Mon]
GRIPS Forum "Megaregulation Contested: Global Economic Ordering After TPP"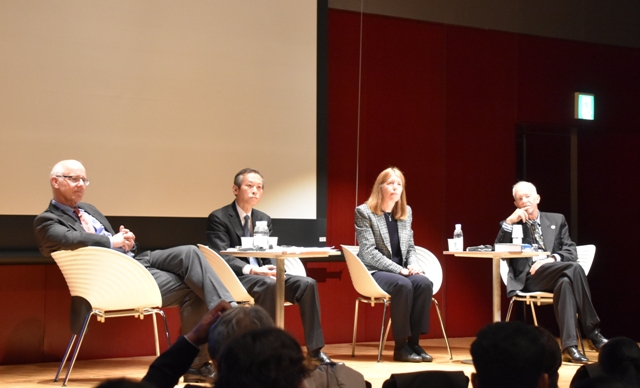 At GRIPS Forum on 21 October, 2019, Prof. Christina DAVIS (Harvard University), Prof. Benedict KINGSBURY (New York University), Prof. David MALONE (Rector, United Nations University)  and Prof. Kenichi KAWASAKI (National Graduate Institute for Policy Studies) held a panel discussion with introduction titled "Megaregulation Contested: Global Economic Ordering After TPP".
abstract:
The Forum presented the outcome of joint research project of New York University, United Nations University and GRIPS about "Megaregulation Contested", of which provides an extensive analysis of the Trans-Pacific Partnership (TPP/CPTPP) as a mega-regulatory project for channeling and managing new pressures of globalization, and of core critical arguments made against economic mega-regulation from standpoints of development, inequality, labor rights, environmental interests, corporate capture, and elite governance.
At a time when the WTO and other global-scale institutions are struggling with economic nationalism and geopolitics, and bilateral and regional agreements are pressed by public disagreement and incompatibility with digital and capital and value chain flows, the mega-regional ambition of TPP is increasingly important as a precedent requiring the close scrutiny.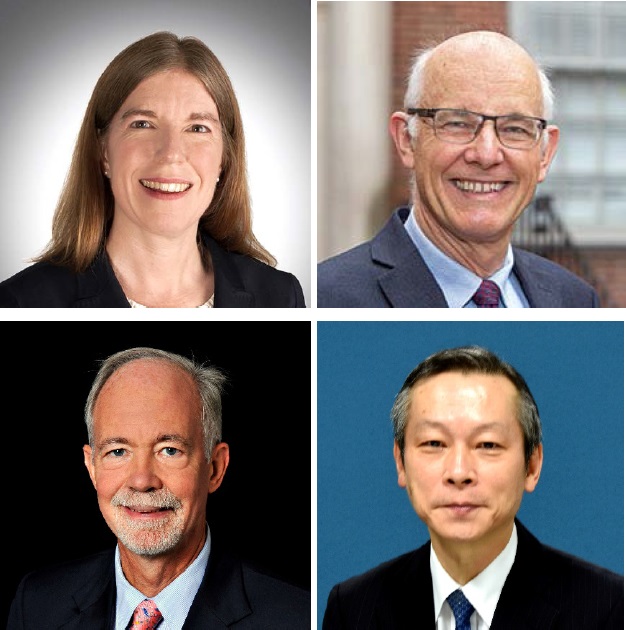 Speakers:Prof. Christina DAVIS, Harvard University (Top Left)
                 Prof. Benedict KINGSBURY, New York University (Top Right)
                 Prof. David MALONE, Rector, United Nations University (Bottom Left)

                 Prof. Kenichi KAWASAKI, National Graduate Institute  for  Policy Studies
                         (Bottom Right)

| | |
| --- | --- |
| Date / Time | 2019.10.21 16:40~18:10 |
| Speaker | Prof. Christina DAVIS, Harvard University Prof. Benedict KINGSBURY, New York University (NYU)  Prof. David MALONE, Rector, United Nations University (UNU) Prof. Kenichi KAWASAKI, National Graduate Institute for Policy Studies (GRIPS) |
| Title | Megaregulation Contested: Global Economic Ordering After TPP |
| Venue | Soukairou Hall, 1F, GRIPS |
| Fee | Free (Pre-registration is required) |
| Language | English (Japanese simultaneous interpretation provided) |