The First GRIPS SDGs Award Winner Announced!
SDGs are high on the GRIPS agenda and to promote innovative efforts by alumni towards solving the most pressing environmental, social and economic challenges of our time, the GRIPS SDGs Awards were launched in 2019.
With well over sixty excellent entries, the selection process has been hard. In the first round, the selection committee shortlisted 15 entries to go through to the next stage and we are excited to announce that the winner of the First GRIPS SDGs Award contest is Mr. Mohammad Sajjad Moghal. Sajjad Moghal, who hails from Pakistan, graduated from the Public Policy Program in 2005.
We want to send a big thank you to everyone who participated in our contest and helped make it a success!. And a special congratulations to Sajjad Moghal!
Sajjad will be invited to Japan to present his project at a GRIPS Forum.
Winner's Profile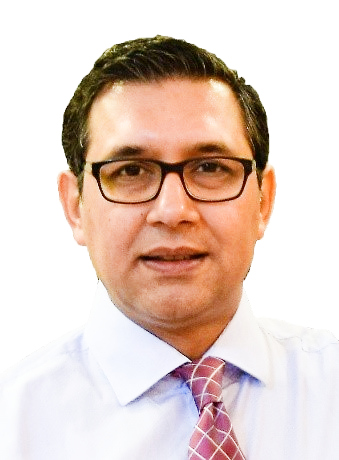 With over 25 years of diverse experience, Mohammad Sajjad Moghal is a seasoned entrepreneur, philanthropist, renowned business strategist, Private Sector Development (PSD) and Public Private Partnership (PPP) expert.
Mr. Moghal started his career in banking, before switching to the public sector. From 2002 to 2008, he led the Policy & Planning Division at the Pakistan Government's Small and Medium Enterprise Development Authority. He then moved on to become a Senior Adviser at USAID and it was in this capacity that he took the lead in the winning SDGs "Dairy Project".
Mr. Moghal holds master degrees in business administration and public policy, and several professional certificates from renowned international universities.
Winning SDGs Award Project
The Dairy Project is a joint effort of USAID and Dairy and Rural Development Foundation (DRDF) to foster a sustainable increase in dairy and livestock productivity through skills-based training programs and the adoption of best farming practices and breed improvement. Due to the vital importance of the livestock sector in the rural economy of Pakistan, this 5-year, $27 million project has played an important role in transforming the livelihoods of 50,000 rural households.
Special emphasis was put on training 6,300 young girls from poor households, teaching them the necessary skills and helped them to become active income earners in their families.
As the project manager, Mr. Moghal was responsible for designing, negotiating and managing the project from start to end. He got funding approval from USAID, made the selection of the implementing partner, and negotiated and managed the partnership with Nestle Pakistan. Only he could authorize all disbursements and was officially designated by USAID to provide technical and strategic directions to the project staff.