2012.10.11[Thu]
H.E. Dr. Armida S. Alisjahbana, Minister of National Development Planning and Head of National Development Planning Agency (BAPPENAS) of Indonesia: Special Symposium "Indonesian Economic Outlook"
To register:
Please send an email to grips-pr03■grips.ac.jp by Oct 9 (Tue), (please change the ■ to @ when sending the email) with the following information: 
 1) which symposium
 2) your name
 3) institution
 4) job title
 5) contact information (email address or phone number).
About the Speaker:
H.E. Dr. Armida S. Alisjahbana, Minister of National Development Planning and Head of National Development Planning Agency (BAPPENAS) of Indonesia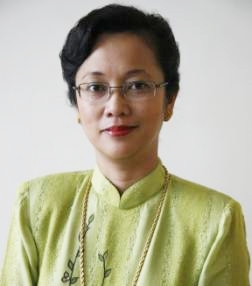 Born in Bandung in 1960.  Graduated from University of Indonesia in Economics, Prof. Dr. Armida S. Alisjahbana was conferred a Master's degree in Economics from Northwestern University (Illinois, USA) and Ph.D. degree in Economics from the University of Washington (Seattle, Washington, USA).  She was a professor and Vice Dean for Academic Affairs, Faculty of Economics of Padjadjaran University in Bandung, Indonesia.  Her research interests have been in the area of economics of education, labor economics, and public economics.
Prior to her appointment as Minister in 2009, Professor Alisjahbana has been involved in various research projects and as consultants to the United Nations University/Institute for Advanced Study in Tokyo, the World Bank, ADB, AusAID, the European Commission, and the International Labor Organization.
Date / Time
2012.10.11/10:00~12:00
Speaker
H.E. Dr. Armida S. Alisjahbana
Minister of National Development Planning and Head of National Development Planning Agency (BAPPENAS) of Indonesia
Title
"Indonesian Economic Outlook"
Venue
Sokairou Hall, GRIPS
Fee
Free (Prior registration required)
Language
English with simultaneous Japanese translation